Caine, Michael
Overview
| | |
| --- | --- |
| Works: | 667 works in 2,076 publications in 18 languages and 75,691 library holdings |
| Roles: | Actor, Performer, Narrator, Teacher, Producer, Interviewee, Host, Other, Illustrator, Collector, Singer, Creator |
| Classifications: | pn1997, 791.4372 |
Most widely held works about Michael Caine
more
fewer
Most widely held works by Michael Caine
The dark knight
( visu )
6 editions published between 2008 and 2009 in English and held by 2,275 libraries worldwide
With the help of Lieutenant Jim Gordon and District Attorney Harvey Dent, Batman raises the stakes on his war on crime and sets out to dismantle the remaining criminal organizations that plague the city streets. The partnership proves to be effective, but they soon find themselves prey to a reign of chaos unleashed by a rising criminal mastermind known to the terrified citizens of Gotham as The Joker. The Joker, whose eerie grin and laughter characterize his emotional and mental instability, becomes a dangerous adversary that Batman seeks to stop at all costs.
Inception
( visu )
1 edition published in 2010 in English and held by 1,923 libraries worldwide
Dom Cobb is a skilled thief, the absolute best in the dangerous art of extraction, stealing valuable secrets from deep within the subconscious during the dream state, when the mind is at its most vulnerable. Cobb's rare ability has made him a coveted player in this treacherous new world of corporate espionage, but it has also made him an international fugitive and cost him everything he has ever loved. Now Cobb is being offered a chance at redemption. One last job could give him his life back but only if he can accomplish the impossible--inception. Instead of the perfect heist, Cobb and his team of specialists have to pull off the reverse: their task is not to steal an idea but to plant one. If they succeed, it could be the perfect crime. But no amount of careful planning or expertise can prepare the team for the dangerous enemy that seems to predict their every move. An enemy that only Cobb could have seen coming.
Secondhand lions
( visu )
16 editions published between 2003 and 2009 in English and German and held by 1,769 libraries worldwide
To the rest of the world, Garth and Hub are mysterious old men hiding millions. But to Walter, they are family - and now they're about to lead him on an adventure he'll never forget.
The prestige
( visu )
7 editions published between 2006 and 2007 in 3 languages and held by 1,756 libraries worldwide
In turn-of-the-century Victorian London, charismatic showman Robert Angier and gifted illusionist Alfred Borden are two young magicians whose friendship is destroyed when the love of Angier's life dies in a trick gone wrong. Their rivalry escalates into an obsession full of deceit and sabotage. When Borden's "transported man" trick becomes famous, Angier will go to any length to top it, even pursuing a fantastic and frightening machine developed by Nicola Tesla.
Batman begins
( visu )
8 editions published between 2005 and 2008 in English and held by 1,746 libraries worldwide
As a boy a young Bruce Wayne watched in horror as his millionaire parents were slain in front of his eyes. This trauma led him to become obsessed with revenge. After disappearing to the East where he seeks counsel with a ninja cult leader, he returns to his now decaying Gotham City. The City is now overrun by organized crime and dangerous individuals manipulating the system. The discovery of a cave under his mansion, and a prototype armoured suit leads him to take on a new persona. He becomes Batman and strikes fear into the hearts of men who do wrong. With the help of rising cop Jim Gordon, Batman sets out to take down the various criminal schemes that have been set in motion by individuals such as mafia don Falcone, the twisted doctor/drug dealer Jonathan 'The Scarecrow' Crane, and a mysterious third party that is quite familiar with Wayne and waiting to strike when the time is right.
Miss congeniality
( visu )
14 editions published between 2000 and 2009 in English and Chinese and held by 1,603 libraries worldwide
Her legs are waxed, her lips are glossed, her gun is ready. FBI agent Gracie Hart is going undercover as one of the hopefuls to be the next Miss United States. But Gracie, whose idea of a fashion accessory is the set of handcuffs she slaps onto lawbreakers, doesn't have a beauty pageant bone in her body.
What's it all about? : an autobiography
by Michael Caine
( Book )
39 editions published between 1992 and 2010 in English and Undetermined and held by 1,486 libraries worldwide
"There are things that I have done in my life that I should regret. I don't." On these pages is the familiar, engaging voice one expects to encounter: the Cockney lad who realized the impossible dream - unchanged, unfazed, still so astonished at his good fortune that his natural comedic impulse must continually poke fun at himself and his surroundings. Perhaps it has to do with the fact that, as Alfie, Michael Caine forever epitomized a culture that was coming of age in the sixties - the quintessence of the average man transformed by the promise of changing times - or perhaps it's that few other actors have so magically forged a persona beyond the characters they've inhabited on screen. Whatever the reason, Michael Caine has remained one of the world's most versatile, enduring and beloved actors of our time.
Children of men
( visu )
3 editions published between 2006 and 2007 in English and held by 1,475 libraries worldwide
Theo Faron is a bureaucrat in a Britain gone despotic. It is 2027 and the entire planet has gone infertile. Women no longer have babies, and chaos has erupted: war, rebellion, mass destruction, and a huge refugee problem, with the imposition of martial law. One day, Theo is kidnapped. His ex-wife Julian has a proposition for her former spouse, and because of their relationship, she thinks Theo will acquiesce. Theo is about to be tossed into a web of intrigue involving the very fate of humanity.
Gnomeo & Juliet
( visu )
8 editions published in 2011 in English and held by 1,332 libraries worldwide
Caught up in a feud between neighbors, Gnomeo and Juliet must overcome as many obstacles as their namesakes. But with flamboyant pink flamingoes and epic lawnmower races, can this young couple find lasting happiness?
The quiet American
( visu )
5 editions published in 2003 in English and held by 1,292 libraries worldwide
A story that led to the events of the United States military involvement in Vietnam. Here, a love triangle between a British journalist, his mistress, and a mysterious CIA operative evolves into a much greater mystery that eventually leads to murder and deception.
more
fewer
Audience Level
0

1
Kids
General
Special
Related Identities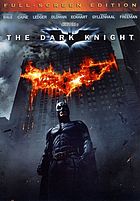 Alternative Names
Micklewhite, Maurice
Micklewhite, Maurice Joseph
Micklewhite, Maurice Joseph, 1933-
Micklewhite, Maurice Joseph 1933-

Languages
Covers