Zimmer, Hans
Overview
| | |
| --- | --- |
| Works: | 1,097 works in 2,254 publications in 17 languages and 92,620 library holdings |
| Genres: | Motion picture soundtracks Motion picture music Orchestral music |
| Roles: | Composer, Performer, Arranger, Conductor, Instrumentalist, Editor, Creator, Other, Musician, Singer, Scenarist, Lyricist, Compiler, Donor, Director, Adapter, Former owner, Film editor, Contributor, Narrator, Collector |
| Classifications: | pn1997, 791.4372 |
Most widely held works about Hans Zimmer
Most widely held works by Hans Zimmer
Pirates of the Caribbean. Dead man's chest
( visu )
8 editions published between 2006 and 2011 in English and Spanish and held by 2,237 libraries worldwide
Captain Jack owes a blood debt to the legendary Davy Jones, who captains the ghostly Flying Dutchman. Unless Jack can find a way out, he will be cursed to an afterlife of eternal servitude and damnation.
Sherlock Holmes
( visu )
7 editions published between 2009 and 2010 in English and held by 1,990 libraries worldwide
After finally catching serial killer and occult 'sorcerer' Lord Blackwood, legendary sleuth Sherlock Holmes and his assistant Dr. Watson can close yet another successful case. After his execution, Blackwood mysteriously returns from the grave and resumes his killing spree, Holmes must take up the hunt once again. Contending with Watson's new fiancée and the dimwitted head of Scotland Yard, the determined detective must unravel the clues that will lead him into a twisted web of murder, deceit, and black magic, not to mention the deadly embrace of temptress Irene Adler.
Madagascar
( visu )
6 editions published between 2005 and 2008 in English and held by 1,985 libraries worldwide
A lion and zebra and two other of their pampered friends, from New York's Central Park Zoo, accidentally find themselves on a ship heading for Africa. When their vessel is hijacked, they become shipwrecked on the exotic island of Madagascar where they discover it really is a jungle out there!
Pirates of the Caribbean. At world's end
( visu )
4 editions published in 2007 in English and held by 1,979 libraries worldwide
After Elizabeth, Will, and Captain Barbossa rescue Captain Jack Sparrow, who is trapped in Davy Jones' Locker, they must face their foes. Lord Cutler Beckett, now has control of Jones' heart and forms a dark alliance with him in order to rule the seas and wipe out the last of the Pirates. Jack, Barbossa, Will, Elizabeth, and crew must call the Pirate Lords from the four corners of the globe, including the infamous Sao Feng, together. The Pirate Lords want to release the goddess Calypso, Davy Jones's damned lover, from the trap they sent her. The Pirate Lords must combine the 9 pieces that bound her by ritual to undo it and release her in hopes that she will help them fight. All pirates will stand together and make their final stand for freedom against Beckett, Jones, Norrington, the Flying Dutchman, and the entire East India Trading Company.
Inception
( visu )
1 edition published in 2010 in English and held by 1,923 libraries worldwide
Dom Cobb is a skilled thief, the absolute best in the dangerous art of extraction, stealing valuable secrets from deep within the subconscious during the dream state, when the mind is at its most vulnerable. Cobb's rare ability has made him a coveted player in this treacherous new world of corporate espionage, but it has also made him an international fugitive and cost him everything he has ever loved. Now Cobb is being offered a chance at redemption. One last job could give him his life back but only if he can accomplish the impossible--inception. Instead of the perfect heist, Cobb and his team of specialists have to pull off the reverse: their task is not to steal an idea but to plant one. If they succeed, it could be the perfect crime. But no amount of careful planning or expertise can prepare the team for the dangerous enemy that seems to predict their every move. An enemy that only Cobb could have seen coming.
Gladiator
( visu )
4 editions published between 2000 and 2009 in English and Italian and held by 1,908 libraries worldwide
The war against the Germans won, Emperor Aurelius chooses the victorious General Maximus as his successor to the Roman empire. Commodus, Aurelius' heir, is jealous of this and enslaves Maximus to the gladiatorial arenas.
Pearl Harbor
( visu )
6 editions published between 2001 and 2006 in English and Turkish and held by 1,874 libraries worldwide
Two childhood best friends, Rafe and Danny, grow up wanting to fly planes. When Rafe gets the chance to join the Royal Air Force during World War II, he takes it, leaving his new love, Evelyn, a dedicated Navy nurse, and Danny, also a pilot, behind. Danny and Evelyn are transferred separately to the idyllic paradise of Hawaii, where they eventually meet through a connection to Rafe, who has been declared missing. But just as the love triangle begins to get complicated, Dec. 7, 1941 arrives, changing all of their lives forever.
Frost/Nixon
( visu )
6 editions published in 2009 in English and held by 1,838 libraries worldwide
Richard Nixon is the disgraced president with a legacy to save. David Frost is a jet-setting television personality with a name to make. This is the legendary battle between the two men and the historic encounter that changed both their lives. For three years after resigning from office, Nixon remained silent. But in the summer of 1977, the steely, cunning former commander-in-chief agreed to sit for one all-inclusive interview to confront the questions of his time in office and the Watergate scandal that ended his presidency. Everyone is surprised that Nixon would select Frost as his televised confessor, intending to easily outfox the breezy British showman and secure a place in the hearts and minds of Americans (as well as a $600,000 fee). Likewise, Frost's team harbors doubts that their boss will be able to hold his own. But as cameras roll, a charged battle of wits results.
Spirit, stallion of the Cimarron
( visu )
12 editions published between 2002 and 2006 in English and held by 1,785 libraries worldwide
Join Sprit, a young wild mustang, as he sets out against impossible odds to regain his freedom and save his homeland. On his courageous journey across the American frontier, Spirit forms a remarkable friendship with a Lakota brave, outwits a squadron of soldiers, and falls for a paint mare named Rain.
The last samurai
( visu )
10 editions published between 2003 and 2009 in 3 languages and held by 1,781 libraries worldwide
Tormented Civil War veteran Capt. Nathan Algren is coerced by a mercenary officer to train the Japanese Emperor's troops in the use of modern weaponry. Opposing this modernization are the samurai warriors who are holding fast to their traditions of honor, despite their strategic disadvantage. As a captive of the samurai leader, Algren learns, appreciates, and adopts the samurai code, switching sides for a climactic battle that will put everyone's honor to the ultimate test.
more
fewer
Audience Level
0

1
Kids
General
Special
Related Identities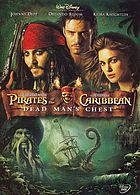 Alternative Names
Pseud. Ludus Tonalis 1957-
Pseud. Tonalis, Ludus 1957-
Zimmer, Hans 1957-
Zimmer, Hans Florian 1957-

Languages
Covers