Ankeny, Rachel A.
Most widely held works by Rachel A Ankeny
Ethical tensions from new technology : the case of agricultural biotechnology
by
Harvey S James
( )
1 edition published in
2018
in
English
and held by 475 WorldCat member libraries worldwide
The introduction of new technologies can be controversial, especially when they create ethical tensions as well as winners and losers among stakeholders and interest groups. While ethical tensions resulting from the genetic modification of crops and plants and their supportive gene technologies have been apparent for decades, persistent challenges remain. This book explores the contemporary nature, type, extent and implications of ethical tensions resulting from agricultural biotechnology specifically and technology generally. There are four main arenas of ethical tensions: public opinion, policy and regulation, technology as solutions to problems, and older versus new technologies. Contributions focus on one or more of these arenas by identifying the ethical tensions technology creates and articulating emerging fault lines and, where possible, viable solutions
The ethics of inheritable genetic modification : a dividing line?
by
John E. J Rasko
( Book )
18 editions published between
2006
and 2011 in
English
and held by 408 WorldCat member libraries worldwide
"Is inheritable genetic modification the new dividing line in gene therapy? The editors of this searching investigation, representing clinical medicine, public health and biomedical ethics, have established a distinguished team of scientists and scholars to address the issues from the perspectives of biological and social science, law and ethics, including an intriguing Foreword from Peter Singer. Their purpose is to consider how society might deal with the ethical concerns raised by inheritable genetic modification, and to re-examine prevailing views about whether these procedures will ever be ethically and socially justifiable. The book also provides background to define the field, and discusses the biological and technological potential for inheritable genetic modification, its limitations, and its connection with gene therapy, cloning, and other reproductive interventions. For scientists, bioethicists, clinicians, counsellors and public commentators, this is an essential contribution to one of the critical debates in current genetics."--Publisher's website
Mutating concepts, evolving disciplines : genetics, medicine, and society
by
Lisa S Parker
( Book )
11 editions published between
2002
and 2003 in
English
and held by 334 WorldCat member libraries worldwide
Advances in genetics, such as the Human Genome Project's successful mapping of the human genome and the discovery of ever more sites of disease-related mutations, invite re-examination of basic concepts underlying our fundamental social practices and institutions. Having children, assigning responsibility, identifying causes, using social and scientific resources to improve human well-being, among other concepts, will never be the same. Our concepts of moral and legal responsibility, cause and effect, disease prevention, health, disability, enhancement, personal identity, and reproductive autonomy and responsibility are all subtly changing in response to developments in genetics. Biology, law, medicine, and other disciplines are also evolving in response to mutating concepts in genetics itself-for example, dominance, causation, behavior, gene expression, and gene. The selections in this volume employ philosophical and historical perspectives to shed light on classic social, ethical, and philosophical issues raised with renewed urgency against the backdrop of the mapping of the human genome
Model organisms
by
Rachel A Ankeny
( )
6 editions published in
2020
in
English
and held by 283 WorldCat member libraries worldwide
This Element presents a philosophical exploration of the concept of the 'model organism' in contemporary biology. Thinking about model organisms enables us to examine how living organisms have been brought into the laboratory and used to gain a better understanding of biology, and to explore the research practices, commitments, and norms underlying this understanding. We contend that model organisms are key components of a distinctive way of doing research. We focus on what makes model organisms an important type of model, and how the use of these models has shaped biological knowledge, including how model organisms represent, how they are used as tools for intervention, and how the representational commitments linked to their use as models affect the research practices associated with them
Why study biology by the sea?
( )
2 editions published in
2020
in
English
and held by 154 WorldCat member libraries worldwide
"Since the middle of the 19th century, biologists have migrated to the seashore to study marine organisms as a way of understanding life. By the turn of the 20th century, such work was being done inside permanent seaside field stations. The Stazione Zoologica, in Naples, Italy (from 1874), and the Marine Biological Laboratory, in Woods Hole, Massachusetts (from 1888), attracted leaders in many biological fields, and helped establish biology as a modern science. Why Study Biology by the Sea? tells the story of these unique scientific institutions while attempting to answer the contemporary question, "Why study biology by the sea?" The volume examines the origins and value of these places via perspectives that range from cell biology to philosophy of science"--
Big picture bioethics : developing democratic policy in contested domains
by
Susan Dodds
( )
9 editions published between
2016
and 2018 in
English
and held by 135 WorldCat member libraries worldwide
This book addresses the problem of how to make democratically-legitimate public policy on issues of contentious bioethical debate. It focuses on ethical contests about research and their legitimate resolution, while addressing questions of political legitimacy. How should states make public policy on issues where there is ethical disagreement, not only about appropriate outcomes, but even what values are at stake? What constitutes justified, democratic policy in such conflicted domains? Case studies from Canada and Australia demonstrate that two countries sharing historical and institutional characteristics can reach different policy responses. This book is of interest to policymakers, bioethicists, and philosophers, and will deepen our understanding of the interactions between large-scale socio-political forces and detailed policy problems in bioethics
Histoire de la pensée médicale contemporaine évolutions, découvertes, controverses
by
Rachel A Ankeny
( Book )
5 editions published in
2014
in
French
and held by 82 WorldCat member libraries worldwide
Cet ouvrage s'inscrit dans le fil du travail collectif entrepris en 1995, l' Histoire de la pensée médicale en Occident (trois volumes sous la direction de Mirko D. Grmek, Seuil, 1995, 1997, 1999). Il rend compte du déploiement des recherches pluridisciplinaires et transdisciplinaires de la pensée médicale et aborde les discussions et controverses actuelles sur les politiques de santé. Du fait du développement des connaissances théoriques et des innovations techniques, la notion même de soin, sous ses aspects sociaux, économiques, mais aussi épistémiques, se trouve questionnée. La pensée médicale ne saurait se limiter aux données biologiques, et ses composantes spécifiquement humaines et sociales sont explorées et interrogées ici dans une perspective historique qui tient compte des découvertes du dernier siècle
Quantum causality : conceptual issues in the causal theory of quantum mechanics
by
Peter J Riggs
( )
2 editions published in
2009
in
English
and held by 80 WorldCat member libraries worldwide
This is a treatise devoted to the foundations of quantum physics and the role that causality plays in the microscopic world governed by the laws of quantum mechanics. There is no sharp dividing line between physics and philosophy of physics. This is especially true for quantum physics where debate on its interpretation and the status of the various entities postulated has raged in both the scientific and philosophical communities since the 1920s and continues to this day. Although it is readily granted that quantum mechanics produces some strange and counter-intuitive results, it is argued in Quantum Causality that quantum mechanics is not as weird as we might have been led to believe. The dominant theory of quantum mechanics is called Orthodox Quantum Theory (also known as the Copenhagen Interpretation). Orthodox Quantum Theory is a 'theoretical tool' for making predictions for the possible results of experiments on quantum systems and requires the intervention of an observer or an observer's proxy (e.g. a measuring apparatus) in order to produce predictions. Orthodox Quantum Theory does away with the notion of causality and denies the existence of an underlying quantum realm. The Causal Theory is not well known within the physics community and many physicists who do know of it are generally dismissive in their attitudes. This is a historical legacy inherited by the majority of the physics community from the most influential founders of quantum mechanics, Niels Bohr and Werner Heisenberg. They both denied the independent existence of a quantum level of reality and declared that causality does not apply to quantum events. Quantum Causality shows that the Causal Theory of Quantum Mechanics is a viable physical theory that provides realistic explanations for quantum phenomena. Much of what is argued for in this book will be controversial but, at the very least, these arguments will likely engender some lively debate on the various issues raised
Big Picture Bioethics
by
Susan Dodds
( )
1 edition published in
2016
in
English
and held by 20 WorldCat member libraries worldwide
Science without laws : model systems, cases, exemplary narratives
by
Angela N. H Creager
( )
1 edition published in
2007
in
English
and held by 8 WorldCat member libraries worldwide
Physicists regularly invoke universal laws, such as those of motion and electromagnetism, to explain events. Biological and medical scientists have no such laws. How then do they acquire a reliable body of knowledge about biological organisms and human disease? One way is by repeatedly returning to, manipulating, observing, interpreting, and reinterpreting certain subjects-such as flies, mice, worms, or microbes-or, as they are known in biology, "model systems." Across the natural and social sciences, other disciplinary fields have developed canonical examples that have played a role comparable to that of biology's model systems, serving not only as points of reference and illustrations of general principles or values but also as sites of continued investigation and reinterpretation. The essays in this collection assess the scope and function of model objects in domains as diverse as biology, geology, and history, attending to differences between fields as well as to epistemological commonalities.Contributors examine the role of the fruit fly Drosophila and nematode worms in biology, troops of baboons in primatology, box and digital simulations of the movement of the earth's crust in geology, and meteorological models in climatology. They analyze the intensive study of the prisoner's dilemma in game theory, ritual in anthropology, the individual case in psychoanalytic research, and Athenian democracy in political theory. The contributors illuminate the processes through which particular organisms, cases, materials, or narratives become foundational to their fields, and they examine how these foundational exemplars-from the fruit fly to Freud's Dora-shape the knowledge produced within their disciplines.ContributorsRachel A. AnkenyAngela N. H. CreagerAmy Dahan DalmedicoJohn ForresterClifford GeertzCarlo GinzburgE. Jane Albert HubbardElizabeth LunbeckMary S. MorganJosiah OberNaomi OreskesSusan SperlingMarcel WeberM. Norton Wise
more
fewer
Audience Level
0

1
General
Special
Audience level: 0.00 (from 0.00 for Ethical te ... to 0.00 for Ethical te ...)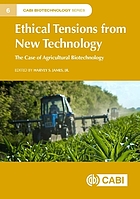 Covers
Alternative Names
Ankeny, R.

Ankeny, Rachel

Rachel Ankeny American historian, philosopher of science

Rachel Ankeny Amerikaans historica

Rachel Ankeny historiadora estadounidense

Rachel Ankeny historiadora estatunidenca

Rachel Ankeny historiadora estauxunidense

Rachel Ankeny historiane amerikane

Rachel Ankeny storica statunitense

Rachel Ankeny United States of America karimma ŋun nyɛ paɣa

Languages