Binet, Alfred 1857-1911
Overview
| | |
| --- | --- |
| Works: | 449 works in 1,843 publications in 10 languages and 13,596 library holdings |
| Genres: | Periodicals History One-act plays Bibliography Records and correspondence Criticism, interpretation, etc Case studies Fiction |
| Roles: | Author, Editor, Publishing director, Contributor, Honoree, Dedicatee, Former owner, Correspondent, Other |
| Classifications: | LB1131, 155.413 |
Most widely held works about Alfred Binet
more
fewer
Most widely held works by Alfred Binet
The development of intelligence in children
by
Alfred Binet
( Book )
32 editions published between
1912
and 2013 in
English
and held by 1,100 WorldCat member libraries worldwide
This reprint presents Alfred Binet and Theodore Simon theories on child development and the classic Binet-Simon Test. The text is annotated and critiqued by Lewis M. Terman
Modern ideas about children
by
Alfred Binet
( Book )
140 editions published between
1909
and 2010 in 5 languages and held by 827 WorldCat member libraries worldwide
Dernier ouvrage d'Alfred Binet (1854-1911), mais le moins connu de tous, ce texte garde toute son actualité. Binet s'intéresse aux causes des insuccès scolaires qui peuvent provenir au plan psychologique. Il établit une étude très instructive de l'intelligence, de la mémoire, des aptitudes et du caractère des enfants en proposant des épreuves de mesure appropriées
Alterations of personality ; On double consciousness
by
Alfred Binet
( Book )
67 editions published between
1892
and 2016 in
French
and
English
and held by 777 WorldCat member libraries worldwide
"Fifteen years ago researches in pathological psychology, based upon the study of hysteria and suggestion, were begun in France, England, and other countries. Physiologists and philosophers gave themselves up enthusiastically to this new line of work, and in a short time a very considerable number of observations and experiments of different sorts were collected. The principal questions taken up with more or less fruitfulness were hallucinations, paralysis by suggestion, alterations of personality, diseases of memory, muscular sense, suggestion both in the waking state and in hypnosis, unconscious suggestion, etc. As these researches were multiplied and extended, many discussions arose. My intention in writing this book is not to keep up the discussions of the schools. Instead of opposing my experiments to those of other authors, I wish to gather together all the results that have been reached in the study of one question in order to find out which of these results naturally go together and allow themselves to be grouped under general principles. I shall cite only those experiments which have been confirmed by all and which give a constant result, no matter from what point of view they may be conducted. And I shall suggest merely, without any attempt at estimation, those phenomena which have been observed so far only by one person, and which can not therefore as yet be brought into the class of known and accepted facts, and I shall subject my own works to this rule just as I do those of others. I propose to give a detailed account of the result of these recent researches on the alterations of personality"--Preface. (PsycINFO Database Record (c) 2006 APA, all rights reserved)
The development of intelligence in children (the Binet-Simon scale)
by
Alfred Binet
( Book )
35 editions published between
1916
and 2015 in
English
and held by 741 WorldCat member libraries worldwide
"This book of reprinted articles from the journal "L'Année Psychologique" as a whole constitutes a complete history and exposition of the Measuring Scale as Binet left it. In Chapter I the authors show the origin of the Scale and their first methods of attacking the problem. Chapter II describes the first results--a series of test questions arranged in order of difficulty but not yet assigned to definite years. An immense amount of work had been done on this series, and the authors may have been justly proud of what they had accomplished, though it was soon to be largely discarded for a much more useful plan. This was the so called "1905 Tests." Chapter III shows the laborious and painstaking methods of standardization. Nowhere does Binet more clearly show his genius. It is here that he has taught us the method which must be used in all extensions or revisions of the Scale, that lay any claim to scientific value. In Chapter IV he gives us the Measuring Scale for Intelligence--the so called 1908 Scale. It is the most complete statement of the Scale. Chapter V gives some of his later 1911 corrections and revisions--his last word on the subject. In making up this book we have attempted to include everything Binet and Simon wrote explanatory of the Scale. The reader will find many repetitions and some contradictions, and the date of each article should be taken into account in deciding which is the authoritative statement. It has been thought best to include all of these repetitions and contradictions, in order to show the development of Binet's own thought in regard to his Scale. Only in this way does the marvelous work that he did on this subject become fully appreciated"--Introduction. (PsycINFO Database Record (c) 2006 APA, all rights reserved)
Animal magnetism
by
Alfred Binet
( Book )
109 editions published between
1881
and 2016 in 4 languages and held by 681 WorldCat member libraries worldwide
Animal Magnetism?is an introduction to the history and study of animal magnetism from a medical perspective. The book examines animal magnetism, hypnosis, suggestion, hallucinations and paralysis, and includes various scientific illustrations. Written as an objective, scientific and scholarly work,?Animal Magnetism?incorporates medical knowledge into the history of each subject.?Examining the new directions in psychology and medicine, the authors produce various examples of medical studies, allowing readers to make up their own minds as to the validity of the methods and supposed cures.?
The psychology of reasoning, based on experimental researches in hypnotism
by
Alfred Binet
( Book )
69 editions published between
1886
and 2016 in
French
and
English
and held by 641 WorldCat member libraries worldwide
"This book examines the definition of perception, images, reasoning in perception, and the mechanism of reasoning. By looking at these different areas, the reader will have better understanding of the psychology of reasoning." (PsycINFO Database Record (c) 2006 APA, all rights reserved)
The psychic life of micro-organisms. A study in experimental psychology
by
Alfred Binet
( Book )
45 editions published between
1888
and 2010 in
English
and held by 479 WorldCat member libraries worldwide
"Study the psychic life of ... lower organisms ... the action of the external world felt by the organism: or sensibility; ... the reaction of the organisms on the external world: or movement."--Preface
A method of measuring the development of the intelligence of young children
by
Alfred Binet
( )
29 editions published between
1912
and 2012 in
English
and
Undetermined
and held by 476 WorldCat member libraries worldwide
"The method here presented is one by which the intelligence of a child may be estimated. The method consists in asking the child some precise questions and having him perform some simple experiments; these questions and experiments are called tests. As much research has revealed which of these tests a normal child passes successfully at a given age, it is easy to ascertain whether the child under examination gives results equal to the normal child of his age, or whether he is advanced or retarded in relation to this norm. We give first the description of the tests and the instructions necessary for their application. In a second part we point out the general conditions to be observed in holding examinations, and the methods of calculation used in estimating the intelligence of children." (PsycINFO Database Record (c) 2006 APA, all rights reserved)
The mind and the brain
by
Alfred Binet
( Book )
101 editions published between
1905
and 2018 in 6 languages and held by 425 WorldCat member libraries worldwide
Where is the boundary line between the material world and our mental perception of it? It's a question that has perplexed philosophers for thousands of years. In this volume, French psychologist Alfred Binet--one of the developers of the precursor to the modern IQ test--approaches this age-old question from a scientific perspective
more
fewer
Audience Level
0

1
Kids
General
Special
Audience level: 0.55 (from 0.21 for The develo ... to 0.92 for Les images ...)
Related Identities
Associated Subjects
Adler, Alfred,
Allport, Gordon W.--(Gordon Willard),
Animal magnetism
Bandura, Albert,
Binet, Alfred,
Binet-Simon Test
Child development
Child psychology
Children--Intelligence testing
Children with disabilities
Children with mental disabilities
Children with mental disabilities--Education
Children with mental disabilities--Psychological testing
Consciousness
Dweck, Carol S.,
Education
Educational tests and measurements
Ellis, Albert,
England--London
Freud, Sigmund,
Horror in literature
Horror plays, English
Hypnotism
Intellect
Intelligence tests
Invertebrates--Psychology
Lewin, Kurt,
Little Theatre (London, England)
Maslow, Abraham H.--(Abraham Harold)
Mental fatigue
Microorganisms
Mind and body
Naturalism in literature
People with mental disabilities
Perception
Personality disorders
Piaget, Jean,
Psychological tests
Psychologists
Psychology
Psychology, Comparative
Psychology, Experimental
Psychology, Pathological
Psychometrics
Psychophysiology
Reasoning
Rogers, Carl R.--(Carl Ransom),
Stanford-Binet Test
Theater
Théâtre du Grand-Guignol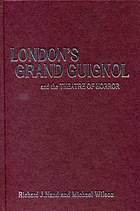 Covers
Alternative Names
Alfred Binet ahli psikologi perancis

alfred binet alfred binet

Alfred Binet eòlaiche-inntinn Frangach

Alfred Binet franca psikologo

Alfred Binet francia fejlődéspszichológus

Alfred Binet francoski psiholog

Alfréd Binet francouzský psycholog

Alfred Binet franču psihologs

Alfred Binet francuski psiholog

Alfred Binet francuski psycholog

Alfred Binet francúzsky psychológ

Alfred Binet Frans psycholoog (1857-1911)

Alfred Binet franse sielkundige

Alfred Binet franséischer psycholog

Alfred Binet Fransız psikolog

Alfred Binet Fransız psixoloq

Alfred Binet frânsk psycholooch

Alfred Binet fransk psykolog

Alfred Binet franska sálfræðingur

Alfred Binet frantziako psikologoa

Alfred Binet französischer Psychologe

Alfred Binet French psychologist and inventor of the first usable intelligence test

Alfred Binet mwanasaikolojia wa kifaransa

Alfred Binet prancūzų psichologas

Alfred Binet prantsuse psühholoog

Alfred Binet psicòleg francès

Alfred Binet psicólogo francês

Alfred Binet psicologo francese

Alfred Binet psicologu francese

Alfred Binet psiholog francez

Alfred Binet psikolog francez

Alfred Binet psikolog perancis

Alfred Binet psychologue français

Alfred Binet ranskalainen psykologi

Binè.

Binė, Alʹfred

Binė, Alʹfred 1857-1911

Binet A.

Binet, A. 1857-1911

Binet, A. (Alfred), 1857-1911

Binet Alfred

Binet, Alfredo

Binet, Alfredo 1857-1911

Binetti, Alfredo

Алфред Бине

Алфред Бине Француски психолог

Алфред Бине Френски психолог

Альфред Бине

Альфред Бине Француз психологы

Альфред Бине Французский психолог

Альфред Біне

Альфред Біне французький психолог

Бине А.

Бине Альфред

Бине, Альфред 1857-1911

Бинэ А.

Бинэ А. 1857-1911

Ալֆրեդ Բինե Ֆրանսիացի հոգեբան

אלפרד בינה

אלפרד בינה פסיכולוג צרפתי

ألفريد بينيه

ألفريد بينيه فرنسيّ عالم نفساني

ალფრედ ბინე

ალფრედ ბინე ფრანგი ფსიქოლოგი

알프레드 비네

알프레드 비네 프랑스 심리학자

アルフレッド・ビネー

アルフレッド・ビネー フランスの心理学者

ビネー, A.

ビネー, アルフレッド

阿爾弗雷德·比奈

阿爾弗雷德·比奈 法國心理學家

Languages