Batra, Raveendra N.
Most widely held works about Raveendra N Batra
Most widely held works by Raveendra N Batra
The great depression of 1990
by
Raveendra N Batra
( Book )
78 editions published between
1985
and 1990 in 11 languages and held by 2,154 WorldCat member libraries worldwide
Demonstrates that the world is headed toward an economic disaster of unprecedented proportions that will occur in 1990 and will continue until at least 1996
Greenspan's fraud : how two decades of his policies have undermined the global economy
by
Raveendra N Batra
( Book )
17 editions published between
2005
and 2014 in
English
and
Chinese
and held by 1,084 WorldCat member libraries worldwide
Provides an analysis of Alan Greenspan's economic policies and their impact on global economics and charges that the Federal Reserve chairman's beliefs have compromised middle-class stability and benefited the wealthy
The myth of free trade : a plan for America's economic revival
by
Raveendra N Batra
( Book )
9 editions published in
1993
in
English
and held by 982 WorldCat member libraries worldwide
Dr. Ravi Batra, whose book The Great Depression of 1990 was on the New York Times bestseller list for fifty-two weeks, now boldly challenges the myth of free trade. The startling evidence he sets forth shows that the United States is on the edge of economic disaster. Although mainstream economists - and highly paid corporate executives - trumpet "free trade" as America's best possible source of prosperity, Dr. Batra insists the policy may have damaged our economy as severely as the Great Depression. Almost every economic problem we face - the outrageous federal deficit; rising unemployment; the shrinking middle class; the "merger mania" that slashed jobs, killed competitiveness, and increased corporate debt; and environmental degradation - can be linked to the free trade policy that the United States has been following over the last twenty years. Batra sets forth a compelling plan for "competitive protectionism" and prescribes a radical but well-reasoned five-year plan for economic revival:. average tariffs on imports should be raised from 5 percent to 40 percent. ban mergers among giant firms. IBM, General Motors, and other Fortune 500 firms should be split into smaller, more competitive units, along the lines of the AT & T divestiture in 1982; no single company should be allowed more than 10 percent of the domestic market. encourage foreign investment in the United States in new ventures; don't permit investors to simply buy existing concerns. the U.S. government should take an active role in subsidizing private R & D spending with money from increased tariff revenue and from drastically reduced defense spending. In his stunning conclusion, Batra makes a clear and convincing argument that "competitive protectionism would increase tax revenues, resurrect the manufacturing base, raise real earnings for 80 percent of the work force, trim inequality, reduce the rate of poverty, enhance the growth of productivity, cripple the abuse of monopoly power by big business, revitalize the economy, and, above all, restore America's economic leadership in the world."
The new golden age : the coming revolution against political corruption and economic chaos
by
Raveendra N Batra
( Book )
30 editions published between
2007
and 2014 in 3 languages and held by 637 WorldCat member libraries worldwide
In The New Golden Age, bestselling author and economist Ravi Batra identifies the roadblocks to economic prosperity--and what we need to do to overcome them. Bringing the same insight and expertise that made books like The Downfall of Capitalism and Communism international bestsellers, Batra takes on falling minimum wages, corporate scandals, rocketing oil prices, and many of the other crises facing the world economy. He also offers an expansive, optimistic vision of how the international community can address them and bring about something historically unprecedented: true global economic prosperity.--Publisher description
End unemployment now : how to eliminate joblessness, debt, and poverty despite Congress
by
Raveendra N Batra
( Book )
4 editions published in
2015
in
English
and
Chinese
and held by 603 WorldCat member libraries worldwide
"2010 marked the year when the National Bureau of Economic Research declared an end to the Great Recession. The economy had shed over six million jobs in 2008 and 2009, but few had been recalled to work by 2010. Today, government policies have yet to make a significant dent in unemployment. Here, Ravi Batra explores why this is the case. He explains how joblessness can be completely eliminated--in just two years, and without the help of our painfully incompetent Congress. The President and the Federal Reserve have the legal authority to generate free-market conditions that will quickly end the specter of unemployment, all without involving Congress. Some examples of how to end unemployment without congressional intrusion: [bullet] Creating a bank by the FDIC to compete with banking giants and then charging only 5% interest rates on credit card balances, instead of the standard 10-35% seen today [bullet] Banning mergers among large and profitable firms, as such mergers directly cause layoffs and reinforce monopoly capitalism [bullet] Aid to small businesses in the form of cheap loans and government contracts, because small firms have been real job creators since 1980, while Big Business has been a job destroyer [bullet] Offer retiree bonds to increase the incomes of pensioners who live on savings and whose incomes have been practically destroyed by the collapse of interest rates [bullet] Bring oil prices down to $20/barrel, which would lower a gallon of gas to $1.50"--
The great American deception : what politicians won't tell you about our economy and your future
by
Raveendra N Batra
( Book )
7 editions published in
1996
in
English
and held by 438 WorldCat member libraries worldwide
"Today, caught up in the fever of election-year rhetoric, leading politicians from Bill Clinton and Bob Dole to Newt Gingrich, Dick Armey, Jack Kemp and others, offer Americans a range of ideas meant to address the economic concerns of the day. In The Great American Deception, Ravi Batra tackles their ideas one by one, arguing that they are often based on flimsy logic, and not only won't solve our economic problem, but might make it worse. From the failed notion of trickle down economics to the dangerous consequences of our shift from a manufacturing to a service economy, Batra unravels the mysteries and deception behind today's economic policies. He charts the drastic effects of NAFTA on wage decline and job loss. He shows how imposing higher taxes on the wealthy will stimulate - not stifle - the economy. And he reveals why the flat tax will not work. Ultimately, what Batra proposes is a comprehensive plan that stimulates the economy by restoring the tax and trade levels of the 1960s which saw the fastest growth in our living standard. He favors a rise in the income tax on wealthy individuals and corporations, and a drastic cut in social security tax to be financed partly through higher tariffs." "The Great American Deception is must reading at a time when election-year politics and campaign rhetoric are reaching fever pitch. Here, Ravi Batra pulls no punches in his stinging analysis of our current situation, warning that "if the status quo persists, then American real wages and family incomes will continue to fall, manufacturing will keep shedding workers, and we will remain in the clutches of the quiet depression that has plagued the world since 1990.""--Jacket
Regular economic cycles
by
Raveendra N Batra
( Book )
14 editions published between
1985
and 1990 in
English
and held by 399 WorldCat member libraries worldwide
This work provides a synthesis of the divergent views in macroeconomics. It reinterprets the historical record, going as far back as the 1750's and demonstrates that money has been the primary determinant of economic activity in the United States. The author explains how to read the signs for particular economic cycles and outlines effective strategies for each cycle so as to maximise gains and minimise losses
more
fewer
Audience Level
0

1
Kids
General
Special
Audience level: 0.33 (from 0.21 for Surviving ... to 0.79 for Zi you mao ...)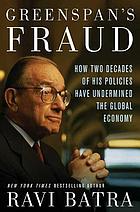 Covers
Alternative Names
Batra, Raveendra 1943-

Batra, Raveendra N. 1943-

Batra, Raveendra Nath

Batra, Raveendra Nath 1943-

Batra Ravi

Batra, Ravi 1943-

Raveendra Nath Batra

Ravi Batra.

Ravi Batra 1943-

Ravi Batra Amerikaans econoom

Ravi Batra economista estadounidense

Рави Батра

בטרא, רוי

রবি বাত্রা

바터라, 라페이 1943-

바트라, 라비 1943-

바트라, 래비 1943-

파특랍, 랍비 1943-

バトラ, ラビー

バトラ, ラビ 1943-

ラビ・バトラ

Languages