Council of Europe
Overview
| | |
| --- | --- |
| Works: | 23,028 works in 39,084 publications in 8 languages and 222,849 library holdings |
| Genres: | Periodicals Conference papers and proceedings Exhibition catalogs Handbooks and manuals Sources Treaties History Directories |
| Roles: | Editor, Other, Publisher, isb, Originator, Organizer of meeting, enj, Sponsor, Contributor, Collector, Publishing director, Curator, Translator, 475, Responsible party, Patron, Compiler, dir, Correspondent, Conceptor |
| Classifications: | JN24, 341.184 |
Most widely held works about Council of Europe
more
fewer
Most widely held works by Council of Europe
State practice regarding state immunities = La pratique des etats concernant les immunités des etats
by
Susan Carolyn Breau
( )
15 editions published between
2005
and 2006 in
English
and held by 1,113 WorldCat member libraries worldwide
"The analytical report was undertaken by the Department of European, International and Comparative Law of the University of Vienna, the British Institute of International and Comparative Law and the Graduate Institute of International Studies, Geneva. It compares State practice with the relevant articles of the UN Convention, the European Convention on State Immunity and the draft articles prepared by academic institutions. It is the first in-depth analysis of European State practice in the field of State immunity. Such a broad analysis is essential, in particular for the ascertainment of customary international law." "This book will be of interest to officials, practitioners engaged in business relations with foreign States, and academics."--BOOK JACKET
Manual on the wearing of religious symbols in public areas
by
Malcolm D Evans
( )
14 editions published in
2009
in
English
and held by 909 WorldCat member libraries worldwide
This manual explores how the European Convention on Human Rights relates to the freedom of thought, conscience and religion. It identifies the key concepts which can be found in the jurisprudence of the European Court of Human Rights and examines the role and responsibilities of both state and citizen. The central issue addressed is the wearing of religious symbols in public areas. For this purpose, the author first looks at a number of topics, including the 'visibility' of religions and beliefs in the public sphere, and the notion of 'wearing religious symbols'. The questions policy makers need to ask when addressing issues concerning the wearing of religious symbols are then listed. Finally, the manual seeks to apply these principles and approaches to a number of key areas such as state employment, schools and universities, the private sector and the criminal justice system.--Publisher's description
Framework Convention for the Protection of National Minorities : collected texts
by Framework Convention for the Protection of National Minorities
( Book )
33 editions published between
1999
and 2018 in
English
and
French
and held by 696 WorldCat member libraries worldwide
This collection provides a compilation of the basic texts concerning the Framework Convention for the Protection of National Minorities. In addition to the Framework Convention and its explanatory memorandum, the collection contains texts pertaining to the monitoring mechanism in general and the Advisory Committee. Furthermore, it provides the state of signatures and ratifications as well as declarations and reservations. It also contains a list of state reports received and opinions of the Advisory Committee adopted under both the first and second cycles of monitoring.--Publisher's description
The best interests of the child : a dialogue between theory and practice
by
Council of Europe
( )
4 editions published in
2016
in
English
and held by 558 WorldCat member libraries worldwide
"The concept of the best interests of child, as stated in Article 3.1 of the United Nations Convention on the Rights of the Child, has caused many controversies and debates amongst policy makers, experts and practitioners. Although central to a child's full enjoyment of his or her rights, the meaning of the concept in practice and how it should be interpreted and applied, is still part of today's debate. The Belgian Authorities and the Council of Europe organised on 9 and 10 December 2014 a conference on 'The best interests of the child - A dialogue between theory and practice' to provide an opportunity for actors involved in decisions that have an impact on children's lives to share knowledge and enhance the understanding of the concept of the child's best interest. Featuring in this publication are the 21 different viewpoints presented during the conference on the concept of the best interests of the child. They are divided into four chapters namely those presenting general reflections of the concept; assessing, determining and monitoring best interests; using the concept in different environments; and understanding the concept in family affairs"--Back cover
Signposts : policy and practice for teaching about religions and non-religious world views in intercultural education
by
Council of Europe
( )
6 editions published in
2014
in
English
and held by 558 WorldCat member libraries worldwide
How can the study of religions and non-religious world views contribute to intercultural education in schools in Europe? An important recommendation from the Committee of Ministers of the Council of Europe (Recommendation CM/Rec(2008)12 on the dimension of religions and non-religious convictions within intercultural education) aimed to explain the nature and objectives of this form of education. Signposts goes much further by providing advice to policy makers, schools (including teachers, senior managers and governors) and teacher trainers on tackling issues arising from the recommendation. Taking careful account of feedback from education officials, teachers and teacher trainers in Council of Europe member states, Signposts gives advice, for example, on clarifying the terms used in this form of education; developing competences for teaching and learning, and working with different didactical approaches; creating "safe space" for moderated student-to-student dialogue in the classroom; helping students to analyse media representations of religions; discussing non-religious world views alongside religious perspectives; handling human rights issues relating to religion and belief; and linking schools (including schools of different types) to one another and to wider communities and organisations. Signposts is not a curriculum or a policy statement. It aims to give policy makers, schools and teacher trainers in the Council of Europe member states, as well as others who wish to use it, the tools to work through the issues arising from interpretation of the recommendation to meet the needs of individual countries. Signposts results from the work of an international panel of experts convened jointly by the Council of Europe and the European Wergeland Centre, and is written on the group's behalf by Professor Robert Jackson. -- Council of Europe
Reporting on elections : Council of Europe handbook for civil society organisations
by
Council of Europe
( )
5 editions published in
2016
in
English
and
French
and held by 546 WorldCat member libraries worldwide
"The Council of Europe handbook Reporting on elections aims to help observers become more efficient and to produce more effective reports, specifically focusing on the reporting of core team members. At the same time, it also covers the reporting of long- and short-term observers. It deals mainly with final election reports and reports/statements on preliminary findings, while also providing insight into interim reports and ideas for ad hoc reports and press releases, in addition to tips on how to follow up on recommendations"--Back cover
Human rights in international law : basic texts
by
Council of Europe
( Book )
46 editions published between
1978
and 2008 in 3 languages and held by 530 WorldCat member libraries worldwide
This publication is an introduction to the wide-ranging subject of human rights, comprising international declarations, charters, conventions and protocols from the major international organizations working in the human rights field at world and regional level. Included are texts from the ILO, the United Nations, the World Conference on Human Rights, the Council of Europe, the European Union, the Organization of African Unity, the Organization of American States, the OSCE and the Arab League. Part of this selection of basic texts is made up of binding legal instruments drawn up by international organizations since 1930.--Publisher's description
more
fewer
Audience Level
0

1
Kids
General
Special
Audience level: 0.34 (from 0.00 for Protecting ... to 0.85 for Le Conseil ...)
Related Identities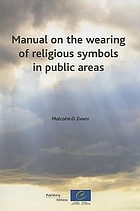 Covers
Alternative Names
Eurimages (Organization)
Au-chiu Phêng-gī-hoē

Avropa Şurası

Avrupa Konseyi.

C. E. (Council of Europe)

CE.

CE (Council of Europe)

CEE. Conselho da Europa

CoE

Comhairle na hEorpa

Comunidade Económica Europeia. Conselho da Europa

Conseil de l'Europe

Conseil de l'Europe.

Conseil de l'Europe organisation de l'Europe pour la défense des droits de l'homme

Conseil des Communautés Européennes

Consejo de Europa.

Consejo de Europa organización internacional de ámbito regional

Conselh d'Euròpa

Conselho da Comunidade Europeia

Conselho da Europa.

Consell d'Europa

Consello de Europa

Consèly de l'Eropa

Conseyu d'Europa organización internacional

Consiglio d'Europa

Consiglio dell'Europa

Consiglio dell'Europa

Consiglio d'Europa.

Consiglio d'Europa organizzazione internazionale

Consiglio d'Europe

Consilie del Europa

Consilio de Europa

Consiliul Europei

Consilium Europae.

Consilium Europae consociatio internationalis Europae

Cooncil o Europe internaitional organisation

Coonseil ny h-Oarpey

Council of Europe.

Council of Europe international organization

Council of Europe Press.

Council of Europe Service de l'Édition et de la Documentation

Cunselho de la Ouropa

Cunsigghiu d'Europa organizzazzioni intirnazziunali, di nun cunfùnniri cu l'Unioni Eurupea, dâ quali nun fa' parti

Cussegl da l'Europa

Cyngor Ewrop

Eerɔpʋ tɛtʋ taa kedizaɣ sɔsaɣ

Eiropas Padome

EN.

ET

Eurohpáráđđi

Euroopa Nõukogu

Euroopan neuvosto.

Euroopan neuvosto poliittinen yhteistyö- ja ihmisoikeusjärjestö

Euroopariad

Európa Tanács

Europaeischer Rat

Europäischer Rat.

Europako Kontseilua

Europaraad

Europaraadet

Europarȧdet

Europarådet internasjonal organisasjon i Europa

Europarat.

Europarat europäische internationale Organisation

Europarot

European Council

Europos taryba

Europska rada

Europska rada mjezynarodna organizacija

Evroparáðið

Evropayi Khorhurd

Evropayi Xorhowrd

Evropeĭskiĭ sovet

Evropis sabčo

Evropski savet

Evrópuráðið

Golaha Yurub

Këshilli i Evropës

Konseho ng Europa

Konsejo de Evropa

Konsey Ewòp

Konsilio de Eŭropo

Kuzul Europa

Majelis Eropa

Majlis Eropah

Ōshū Hyōgikai

Oshu Kaigi

Õuruupa Nõvvokogo

Pasamuan ing Éropah

Raad van Europa.

Rada EU

Rada Europy

Rada Európy medzinárodná organizácia európskych štátov

Rada Europy Międzynarodowa organizacja rządowa

Rada Evropy

Rada I︠E︡vropy

Raod van Europa

Rie fan Jeropa

Savet Evrope

Savjet Evrope

Sovet Evropy.

Strasbourg (Bas-Rhin)

Svet Europe

Svet Evrope

Symboulion tēs Eurōpēs

Symbulion tēs Eurōpēs

Symbulion tēs Eyrōpēs

Symvoulio ti̲s Ev̲ro̲païki̲s

Ủy hội châu Âu

Vijeće Europe

Vijeće Evrope

Yevropa Kengashi

Yoroppa Hyogikai

Συμβούλιο της Ευρώπης

Аурупа шурасы

Гурӯҳ:Шӯрои Аврупо

Европа кеңеши

Европа советы

Европаны Кенгеши

Европейский совет

Европын Согоньжы

Рада Эўропы

Рада Європи

Савет Европе

Савет Еўропы

Совет Европы

Совет на Европа

Съвет на Европа

Шӯрои Аврупо

Եվրոպայի Խորհուրդ

מועצת אירופה

اروپا شورا

شورای اروپا

مجلس أوروبا

ئەنجومەنی ئەورووپا

یورپی کونسل

युरोपको परिषद

युरोपाची परिषद

यूरोपीय परिषद

কাউন্সিল অব ইউরোপ

ਯੂਰਪ ਦੀ ਪ੍ਰੀਸ਼ਦ

สภายุโรป

ევროპაშ სხუნუ

ევროპის საბჭო

유럽 평의회

オウシュウ カイギ

オウシュウ ヒョウギカイ

ヨーロッパ ヒョウギカイ

ヨーロッパ評議会

欧州会議

欧州評議会

欧州評議会 国際組織

欧洲委员会 国际组织

歐洲理事會

歐洲評議會

Languages