Yogananda Paramahansa 1893-1952
Overview
| | |
| --- | --- |
| Works: | 806 works in 2,056 publications in 21 languages and 15,742 library holdings |
| Genres: | Biography Autobiographies Criticism, interpretation, etc Poetry Commentaries Meditations Records and correspondence Bibliography Prayers and devotions |
| Roles: | Author, Performer, Translator, Creator, Composer, Librettist, Other |
| Classifications: | BP605.S43, B |
Most widely held works about Yogananda
more
fewer
Most widely held works by Yogananda
Whispers from eternity
by
Yogananda
( Book )
38 editions published between
1929
and 2008 in 3 languages and held by 838 WorldCat member libraries worldwide
In the tradition of the great lyric mystics of all religions, Paramahansa Yogananda's "Whispers from Eternity" offers a window on the devotional experience of ecstasy. Sharing prayers and affirmations directly inspired by his high state of God-communion, this beloved spiritual master helps modern seekers achieve their own mystical relationship with the Divine. Now with a contemporary new look, these universal prayers and prose poems offer daily inspiration for seekers of all faiths. A uniquely devotional offering in the spirit of Yogananda's best-selling "Metaphysical Meditations," this popular collection will inspire a new legion of readers seeking a nonsectarian, experiential relationship with God
Man's eternal quest
by
Yogananda
( Book )
27 editions published between
1975
and 2005 in
English
and held by 442 WorldCat member libraries worldwide
Autobiography of a Yogi
by
Yogananda
( Book )
166 editions published between
1946
and 2018 in 9 languages and held by 434 WorldCat member libraries worldwide
"Details the life of Paramahansa Yogananda - one of India's Spiritual guru's, who is often referred to particularly in the West as, the Father of Yoga. Yogananda chronicles his life's journey and his many encounters with spiritual luminaries such as Mahatma Gandhi, Rabindranath Tagore, Therese Neumann, and many more"--bn.com
The science of religion
by
Yogananda
( Book )
48 editions published between
1924
and 2008 in
English
and
Spanish
and held by 396 WorldCat member libraries worldwide
Wine of the mystic : the Rubaiyat of Omar Khayyam : a spiritual interpretation
by
Yogananda
( Book )
9 editions published between
1994
and 1997 in
English
and
Undetermined
and held by 314 WorldCat member libraries worldwide
As Paramahansa Yogananda observes, although Khayyam's work may have been misunderstood in the West, its meaning had never been in doubt in Persia, where "Khayyam has always been considered a highly advanced mystical teacher, and his Rubaiyat revered as an inspired Sufi scripture"
The Second Coming of Christ : the Resurrection of the Christ within you : a revelatory commentary on the original teachings of Jesus
by
Yogananda
( Book )
22 editions published between
2004
and 2008 in
English
and held by 307 WorldCat member libraries worldwide
In this unprecedented masterwork of inspiration, Paramahansa Yogananda takes the reader on a profoundly enriching journey through the four Gospels. Verse by verse, he illumines the universal path to oneness with God taught by Jesus to his immediate disciples but obscured through centuries of misinterpretation: how to become like Christ, how to resurrect the Eternal Christ within oneself. Never before available in its entirety, this landmark work by one of the most revered spiritual teachers of our time transcends divisive sectarianism to reveal a unifying harmony underlying all true religions. A groundbreaking synthesis of East and West, it imparts the life-transforming realization that each of us can experience for ourselves the promised Second Coming - awakening of the all-fulfilling Divine Consciousness latent within our souls
The essence of the Bhagavad Gita
by
Kriyananda
( Book )
9 editions published between
2006
and 2007 in
English
and held by 265 WorldCat member libraries worldwide
Presents a comprehensive collection of translations and commentaries on the Bhagavad Gita, an ancient Sanskrit text that emphasizes the physical, mental, and spiritual nature of man
The Rubaiyat of Omar Khayyam explained
by
Yogananda
( Book )
12 editions published between
1994
and 2009 in
English
and held by 260 WorldCat member libraries worldwide
Unlock the Mystery of One of the Great Spiritual Treasures of the Ages. Omar Khayyam's famous poem, The Rubaiyat, is loved by Westerners as a hymn of praise to sensual delights. In the East, his quatrains enjoy a very different reputation: they are known as a deep allegory of the soul's romance with God. Even there, however, the knowing is based on who and what Omar Khayyam was: a sage and mystic. As for what the quatrains actually mean, most of them have remained a mystery in the East as much as in the West. After eight centuries, Paramhansa Yogananda, one of the great mystics of our times, a master of yoga and the author of the now-classic Autobiography of a Yogi, explained the mystery behind Omar's famous poem. This book contains the essence of that great revelation. Unavailable in book form since its first penning more than sixty years ago, The Rubaiyat of Omar Khayyam Explained is available at last, edited by one of Yogananda's close disciples, Swami Kriyananda
The divine romance
by
Yogananda
( Book )
10 editions published between
1986
and 2013 in 3 languages and held by 220 WorldCat member libraries worldwide
Scientific healing affirmations : theory and practice of concentration
by
Yogananda
( Book )
28 editions published between
1950
and 2011 in
English
and
Spanish
and held by 195 WorldCat member libraries worldwide
Paramahansa Yogananda reveals the hidden laws for harnessing the power of concentrated thought-- not only for physical healing, but to overcome obstacles and create all-around success in our lives
more
fewer
Audience Level
0

1
Kids
General
Special
Audience level: 0.30 (from 0.23 for Scientific ... to 0.72 for Xứ Phậ ...)
Related Identities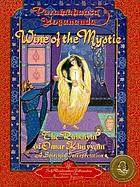 Covers
Alternative Names
Ghoṣa, Mukunda Lāla

Ghosh Mukunda Lal

Ghosh Mukunda Lal 1893-1952

Jógánanda 1893-1952 Paramhansa

Jogananda, Paramahamsa.

Jogananda, Paramahansa, 1893-1952

Jogananda Paramhansa

Jógánanda, Paramhansa, 1893-1952

Jogananda Yogi kaj guruo

Jogesvaras

Mejda

Mejda 1893-1952

Mukunda Lal Ghosh.

Mukunda Lal, Ghosh, 1893-1952

Mukunda Lāla Ghoṣa

Paramahaṃsa Yogānanda

Paramahansa Jógánanda indický filozof a jogín

Paramahansa Jogananda Jogin i guru

Paramahansa Jogananda Yogi i guru

Paramahansa Yogananda.

Paramahansa, Yogananda, 1893-1952

Paramahansa Yogananda filosofo e mistico indiano

Paramahansa Yogananda filosoof uit Brits-Indië (1893-1952)

Paramahansa Yogananda Yogi dan guru

Paramahansa Yogananda Yogi e guru

Paramahansa Yogananda Yogi et gourou

Paramahansa Yogananda Yogi ja guru

Paramahansa Yogananda Yogi och guru

Paramahansa Yogananda Yogi og guru

Paramahansa Yogananda Yogi quod Guru

Paramahansa Yogananda Yogi und Guru

Paramahansa Yogananda Yogi và guru

Paramahansa Yogananda Yogui y gurú

Paramahansza Jógánanda Jogi és guru

Paramhansa Jogananda Jogai ir guru

Paramhansa Yogananda

Paramhansa, Yogananda, 1893-1952

Yoganand paramahansa

Yoganand Paramahansa 1893-1952

Yogananda 1893-1952

Yogananda 1893-1952 Paramhansa

Yogānanda 1893-1952 Svāmī

Yogananda 1893-1952 swami

Yogananda P. 1893-1952

Yogānanda, Paramahaṃsa

Yogānanda, Paramahaṃsa 1893-1952

Yogananda paramahansa

Yogananda Paramahansa 1893-1952

Yogananda paramhansa

Yogananda Paramhansa 1893-1952

Yogananda, Paramshansa 1893-1952

Yogananda, Paravahansa, 1893-1952

Yogānanda Svāmī 1893-1952

Yogananda swami

Yogananda Swami 1893-1952

Yogananda Yogi und Guru

Yogānandaparamahaṃsa 1893-1952

Yogeshwar

Yogeshwar 1893-1952

Παραμχάνσα Γιογκανάντα γιόγκι, γκουρού της Κρίγια Γιόγκα και ιδρυτής της Αδελφότητας Αυτοπραγμάτωσης

Гхош Мукунда Лал

Йогананда

Йогананда П. 1893-1952

Йогананда, Парамахамса

Йогананда Парамаханса

Мукунда Лал Гхош

Парамаганса Йогананда Йоги та гуру

Парамахамса Йогананда 1893-1952

Парамаханса Йогананда Йоги и гуру

Парахаманса, Йогананда

Шри Парамахамса Йогананда 1893-1952

Шри Парамаханса Йогананда

Шри Парамаханса Йогананда 1893-1952

יוגננדה, פרמהנסה, 1893-1952

פרמהנסה יוגאננדה

برمهنسا يوغانندا يوغي والمعلم

پرم ہنس یوگانند

یوگاناندا یوگ و گورو

परमहंस योगानंद योगी आणि गुरू

परमहंस योगानन्द योगी और गुरु

परमहंसयोगानन्‍दः योगिन् तु गुरु

পরমহংস যোগানন্দ যোগী এবং গুরু

ପରମହଂସ ଯୋଗାନନ୍ଦ

பரமஹம்ச யோகானந்தர்

పరమహంస యోగానంద యోగి మరియు గురు

ಪರಮಹಂಸ ಯೋಗಾನಂದ ಯೋಗಿ ಮತ್ತು ಗುರು

ಯೋಗದಾ ಸತ್ಸಂಗ ಸೊಸೈಟಿ ಆಫ್ ಇಂಡಿಯಾ

പരമഹംസ യോഗാനന്ദൻ യോഗിയും ഗുരുവും

요가난다, 파라마한사 1893-1952

パラマハンサ・ヨガナンダ ヨギとグル

ヨガナンダ, パラマハンサ

ヨガナンダ, パラマハンサ‏ 1893-1952

ヨガナンダ, パラマンサ

帕拉宏撒·尤迦南達 來自印度的瑜伽士、上師,透過他的書《一個瑜伽行者的自傳》將冥想和克利亞瑜伽的教誨引介給上百萬西方人

帕拉宏撒•尤迦南达 瑜伽和宗师

Languages