Dawkins, Richard 1941-
Overview
| | |
| --- | --- |
| Works: | 793 works in 2,746 publications in 15 languages and 63,395 library holdings |
| Genres: | Biography Controversial literature History Autobiographies Miscellanea Trivia and miscellanea Biographies Essays Popular works Periodicals |
| Roles: | Author, Narrator, Editor, Interviewee, Author of introduction, Adapter, Performer, Creator, Other, Author of afterword, colophon, etc., Compiler, Contributor, Speaker, Thesis advisor, Inscriber, Teacher , Dedicatee, pre |
| Classifications: | QH366.2, 576.82 |
Most widely held works about Richard Dawkins
more
fewer
Most widely held works by Richard Dawkins
The selfish gene
by
Richard Dawkins
( Book )
290 editions published between
1976
and 2017 in 12 languages and held by 6,901 WorldCat member libraries worldwide
Dawkin's theory that genes may reach outside the bodies in which they sit and manipulate other individuals is recapitulated in this book, the new edition of which has two new chapters - a summary of the arguments and a new argument on the co-operation between the selfish genes
The God delusion
by
Richard Dawkins
( Book )
130 editions published between
2006
and 2018 in 9 languages and held by 4,977 WorldCat member libraries worldwide
A preeminent scientist asserts the irrationality of belief in God and the grievous harm religion has inflicted on society from the Crusades to 9/11. He critiques God in all his forms, from the sex-obsessed tyrant of the Old Testament to the more benign (but still illogical) Celestial Watchmaker favored by some Enlightenment thinkers. He eviscerates the major arguments for religion and demonstrates the supreme improbability of a supreme being. He shows how religion fuels war, foments bigotry, and abuses children, buttressing his points with historical and contemporary evidence. In so doing, he makes a compelling case that belief in God is not just irrational, but potentially deadly. Dawkins has fashioned an impassioned, rigorous rebuttal to religion, to be embraced by anyone who sputters at the inconsistencies and cruelties that riddle the Bible, bristles at the inanity of "intelligent design," or agonizes over fundamentalism in the Middle East--or Middle America.--From publisher description
The blind watchmaker
by
Richard Dawkins
( Book )
129 editions published between
1985
and 2016 in
English
and
Undetermined
and held by 3,852 WorldCat member libraries worldwide
A defense of Darwin's theory of evolution, which "identifies those aspects of the theory which people find hard to believe and removes the barriers to credibility one by one."--Back cover
The greatest show on Earth : the evidence for evolution
by
Richard Dawkins
( Book )
45 editions published between
2009
and 2010 in 3 languages and held by 3,277 WorldCat member libraries worldwide
Sifting through rich layers of scientific evidence, Dawkins' "The Greatest Show on Earth" is a stunning counterattack on advocates of "Intelligent Design," explaining the evidence for evolution while exposing the absurdities of the creationist "argument."
The ancestor's tale : a pilgrimage to the dawn of evolution
by
Richard Dawkins
( Book )
64 editions published between
2004
and 2017 in
English
and
Dutch
and held by 2,991 WorldCat member libraries worldwide
The renowned biologist and thinker Richard Dawkins presents his most expansive work yet: a comprehensive look at evolution, ranging from the latest developments in the field to his own provocative views. Loosely based on the form of Chaucer's Canterbury Tales, Dawkins's Tale takes us modern humans back through four billion years of life on our planet. As the pilgrimage progresses, we join with other organisms at the forty "rendezvous points" where we find a common ancestor. The band of pilgrims swells into a vast crowd as we join first with other primates, then with other mammals, and so on back to the first primordial organism. Dawkins's brilliant, inventive approach allows us to view the connections between ourselves and all other life in a bracingly novel way. It also lets him shed bright new light on the most compelling aspects of evolutionary history and theory: sexual selection, speciation, convergent evolution, extinction, genetics, plate tectonics, geographical dispersal, and more. The Ancestor's Tale is at once a far-reaching survey of the latest, best thinking on biology and a fascinating history of life on Earth. Here Dawkins shows us how remarkable we are, how astonishing our history, and how intimate our relationship with the rest of the living world
River out of eden : a Darwinian view of life
by
Richard Dawkins
( Book )
58 editions published between
1995
and 2015 in
English
and
Indonesian
and held by 2,989 WorldCat member libraries worldwide
How did the replication bomb we call "life" begin and where in the world, or rather, in the universe, is it heading? Writing with characteristic wit and an ability to clarify complex phenomena (the New York Times described his style as "the sort of science writing that makes the reader feel like a genius"), Richard Dawkins confronts this ancient mystery. Dawkins has been named by the London Daily Telegraph "the most brilliant contemporary preacher of Charles Darwin's theory of evolution." More than any other contemporary scientist, he has lent credence to the idea that human beings - indeed, all living things - are mere vehicles of information, gene carriers whose primary purpose is propagation of their own DNA. In this new book, Dawkins explains evolution as a flowing river of genes, genes meeting, competing, uniting, and sometimes separating to form new species. Filled with absorbing, at times alarming, stories about the world of bees and orchids, "designed" eyes and human ancestors, River Out of Eden answers tantalizing questions: Why are forest trees tall - wouldn't each survive more economically if all were short? Why is the sex ratio fifty-fifty when relatively few males are needed to impregnate many females? Why do we inherit genes for fatal illnesses? Who was our last universal ancestor? Dawkins suggests that it was more likely to have been an Adam than an African Eve. By "reverse engineering," he deduces the purpose of life ("God's Utility Function"). Hammering home the crucial role of gradualism in evolution, he confounds those who argue that every element of, say, an eye has to function perfectly or the whole system will collapse. But the engaging, personal, frequently provocative narrative that carries us along River Out of Eden has a larger purpose: the book illustrates the nature of scientific reasoning, exposing the difficulties scientists face in explaining life. We learn that our assumptions, intuitions, origin myths, and trendy intellectual and cultural "isms" all too often lead us astray
Climbing mount improbable
by
Richard Dawkins
( Book )
39 editions published between
1996
and 2016 in 4 languages and held by 2,171 WorldCat member libraries worldwide
How do species evolve? Richard Dawkins, one of the world's most eminent zoologists, likens the process to scaling a huge, Himalaya-size peak, the Mount Improbable of his title. An alpinist does not leap from sea level to the summit; neither does a species utterly change forms overnight, but instead follows a course of "slow, cumulative, one-step-at-a-time, non-random survival of random variants"--A course that Charles Darwin, Dawkins's great hero, called natural selection. Illustrating his arguments with case studies from the natural world, such as the evolution of the eye and the lung, and the coevolution of certain kinds of figs and wasps, Dawkins provides a vigorous, entertaining defense of key Darwinian ideas
The magic of reality : how we know what's really true
by
Richard Dawkins
( Book )
43 editions published between
2011
and 2014 in
English
and
Chinese
and held by 2,133 WorldCat member libraries worldwide
The author of "The God delusion" addresses key scientific questions previously explained by rich mythologies, from the evolution of the first humans and the life cycle of stars to the principles of a rainbow and the origins of the universe
Unweaving the rainbow : science, delusion, and the appetite for wonder
by
Richard Dawkins
( Book )
48 editions published between
1998
and 2012 in
English
and
Turkish
and held by 1,901 WorldCat member libraries worldwide
"Dawkins takes up the most important and compelling topics in modern science, from astronomy and genetics to language and virtual reality, and combines them in a landmark statement of the human appetite for wonder."--Jacket
The extended phenotype : the long reach of the gene
by
Richard Dawkins
( )
56 editions published between
1982
and 2016 in
English
and held by 1,819 WorldCat member libraries worldwide
People commonly view evolution as a process of competition between individuals--known as "survival of the fittest"--With the individual representing the "unit of selection." Richard Dawkins offers a controversial reinterpretation of that idea in The Extended Phenotype, now being reissued to coincide with the publication of the second edition of his highly-acclaimed The Selfish Gene. He proposes that we look at evolution as a battle between genes instead of between whole organisms. We can then view Nanges in phenotypes--the end products of genes, like eye color or leaf shape, which are usually considered to increase the fitness of an individual--as serving the evolutionary interests of genes. Dawkins makes a convincing case that considering one's body, personality, and environment as a field of combat in a kind of "arms race" between genes fighting to express themselves on a strand of DNA can clarify and extend the idea of survival of the fittest. This influential and controversial book illuminates the complex world of genetics in an engaging, lively manner
more
fewer
Audience Level
0

1
Kids
General
Special
Audience level: 0.28 (from 0.11 for Richard Da ... to 0.72 for A devil's ...)
Related Identities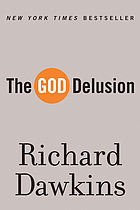 Covers
Alternative Names
Dawkins, Clinton Richard.

Dawkins, Clinton Richard 1941-

Dawkins, R.

Dawkins, R. 1941-

Dawkins, R. 1941- (Richard)

Dawkins, R. (Richard)

Dawkins, R. (Richard), 1941-

Dawkins Richard

Dawkins, Richard M.

Dawkinsas Richardas

Dokins, Ričard

Dokins, Ričard, 1941-

Dokinsas Ričardas

Dokinz, Ričard.

Riçard Doukinz

Ričards Dokinss

Ricardus Dawkins

Richard Dawkins

Richard Dawkins ahli biologi asal Britania Raya

Richard Dawkins angielski biolog

Richard Dawkins biologiste et éthologiste britannique

Richard Dawkins biólogo e divulgador científico inglés

Richard Dawkins biólogo inglés

Richard Dawkins brit etológus, evolúciós biológus és népszerű tudományos író

Richard Dawkins britischer Zoologe, Biologe und Autor

Richard Dawkins British evolutionary biologist, ethologist, atheist, humanist and sceptic

Richard Dawkins britisk evolusjonsbiolog og aktivistisk ateist

Richard Dawkins Brits auteur

Richard Dawkins britský zoolog

Richard Dawkins brittisk evolutionsbiolog

Richard Dawkins engleski biolog i autor

Richard Dawkins etologo, biologo e divulgatore scientifico britannico

ritcard.dokinz

Ρίτσαρντ Ντόκινς

Докинз, Клинтон Ричард английский этолог, эволюционный биолог и популяризатор науки

Докинз Ричард

Докинз, Ричард 1941-

Ричард Докинз английский этолог, эволюционный биолог и популяризатор науки

Ричард Докинс

Рычард Докінз

Річард Докінз

Річард Докінз англійський етолог, еволюційний біолог та популяризатор науки

Ռիչարդ Դոկինզ

ריטשארד דאקינס

ריצ'רד דוקינס

ריצ'רד דוקינס סופר בריטי

داوكينز، ريتشارد، 1941-

ريتشارد دوكنز، 1941-

ريتشارد دوكينز

ريتشارد دوكينز عالم احياء بريطاني

رچرڈ ڈاکنز

ریچارد داوکینز

ریچارد داوکینز زیست شناس و رفتار شناس بریتانیایی

ڕیچارد دۆکینز

रिचर्ड डॉकिन्स

রিচার্ড ডকিন্স British evolutionary biologist, ethologist, atheist, humanist and sceptic

ਰਿਚਰਡ ਡੋਕਿਨਜ਼

રીચાર્ડ ડાકિન્સ ઉદ્ક્રાંતિ જીવવૈજ્ઞાનિક

ரிச்சர்ட் டாக்கின்சு

రిచర్డ్ డాకిన్స్

റിച്ചാർഡ് ഡോക്കിൻസ്

റിച്ചാർഡ് ഡോക്കിൻസ് ബ്രിട്ടനിലെ ചലച്ചിത്ര അഭിനേതാവ്

ริชาร์ด ดอว์กินส์

რიჩარდ დოკინსი

რიჩარდ დოკინსი ინგლისელი ეთოლოგი, ევოლუციური ბიოლოგი და მწერალი

도킨스, 리처드 1941-

도킨스, 클린턴 리처드 1941-

도킨즈, 리처드 1941-

리처드 도킨스

ドーキンス, リチャード

リチャード・ドーキンス

理查·道金斯 英格蘭演化生物學家、動物行為學家、作家

理查德·道金斯 英国生态学家、演化生物学家和作家

理查德·道金斯 英國生態學家、進化生物學家和作家

理查道金斯 英國進化生物學家

Languages