Lal, Brij V.
Most widely held works about Brij V Lal
Most widely held works by Brij V Lal
Plantation workers : resistance and accommodation
by
Brij V Lal
( )
7 editions published in
1993
in
English
and held by 1,473 WorldCat member libraries worldwide
The lives of plantation laborers are usually depicted in terms reminiscent of eighteenth-century soldiering - nasty, brutish, and short. While the structures governing their lives varied from place to place and over time, the authoritarian and coercive nature of the plantation system itself remained pervasive. Recent research has shown, however, that the responses of plantation workers to the demands of their workplace were in fact quite variable, from acquiescence to outright rebellion, from collaboration with management to attempts to carve out private lives offering a sense of self-esteem. By focusing on the relationship between resistance and accommodation, Plantation Workers provides the first systematic examination of the kinds of responses offered to the plantation regime. The essays cast an analytical eye over the contexts of workers' lives within which resistance and accommodation were played out. Looking at these responses as two aspects of the same activity, contributors account for the circumstances under which worker resistance could be mounted and, conversely, employer pressure sustained. Most chapters focus on the Pacific Islands, but the collection includes studies from Latin America and Australia, enabling a comparative evaluation of the actual working experiences of plantation laborers and a more nuanced understanding of the people who labored in the "factories in the field." Plantation Workers is a valuable addition to Pacific Islands historiography, comparative labor history, the history of race relations, and peasant studies
Coup : reflections on the political crisis in Fiji
by
Michael Pretes
( )
22 editions published between
2001
and 2008 in
English
and
Undetermined
and held by 1,237 WorldCat member libraries worldwide
Gathering together a handful of memoirs, this book considers those tragic events when Fiji's democratically elected multiracial government was hijacked and held hostage for 50 days in Suva. These are personal, anguished reactions from people of all walks of life, concerned for the distressing developments in their country
Bittersweet : the Indo-Fijian experience
by
Brij V Lal
( )
15 editions published in
2004
in
English
and held by 929 WorldCat member libraries worldwide
"Bittersweet marks the 125th anniversary of the arrival of the first girmitiyas in Fiji. Ranging across the past and present, these essays, memoirs, short fiction and poetry introduce readers to Indo-Fijians and their world. The collection includes commentaries on sport, health, education and psychology, punctuated by vignettes of social interaction, familial relations and the pain of displacement." "Illustrated with rich colour photographs, Bittersweet is a testament to the complexity of the Indo-Fijian experience."--Jacket
Tides of history : the Pacific Islands in the twentieth century
by
K. R Howe
( )
12 editions published between
1994
and 2013 in
English
and held by 913 WorldCat member libraries worldwide
A detailed account of the recent history of the Pacific Islands from colonial times and first European settlements to the present day. The approach is a mixture of chronological and geographical. The political and social effects on colonial and former colonial countries are analysed
Political life writing in the Pacific : reflections on practice
by
Brij V Lal
( )
14 editions published in
2015
in 3 languages and held by 812 WorldCat member libraries worldwide
The collection touches on aspects of the life writing art that are particularly pertinent to political figures: public perception and ideology; identifying important political successes and policy initiatives; grappling with issues like corruption and age-old political science questions about leadership and dirty hands
Fiji before the storm : elections and the politics of development
by
Brij V Lal
( )
17 editions published between
2000
and 2012 in
English
and
Undetermined
and held by 776 WorldCat member libraries worldwide
A racially-weighted Constitution, promulgated by decree in 1990, divided the country and invited international condemnation, and the economy suffered from the collapse of institutions of good governance. In 1995, an independent Constitution Review Commision appointed by the Fijian parliament, recommended wide-ranging changes to the Constitution. Its report formed the basis of a new Constitution promulgated, after wide-ranging consultation and debate, in 1997. Two years later, Fiji held a general election under it. This collection of essays looks at the politics and dynamics of that momentous event, and the role of key individuals and institutions in producing an outcome that, a year later, plunged Fiji into its first major crisis of the twenty-first century. The essays look at some of the key political and development issues on the eve of the crisis, but the relevance to the current debates about the nature and meaning of politics in Fiji remains. All the contributors are recognised and longstanding specialists in their fields
Islands of turmoil : elections and politics in Fiji
by
Brij V Lal
( )
16 editions published in
2006
in
English
and
Undetermined
and held by 768 WorldCat member libraries worldwide
"By rights, the island nation of Fiji should be thriving. It is easily the most developed country in the South Pacific; it is a hub for regional transportation and communication links, the home of international diplomatic, educational and aid organisations, with a talented multiethnic population. Yet, since its independence it has suffered two military coups in 1987 and an attempted putsch in 2000, resulting in strained race relations, damage to the economy, poorly developed public institutions, and disrupted improvements to essential infrastructure, and to educational, social and medical services."--Jacket
Electoral systems in divided societies : the Fiji constitution review
by
Brij V Lal
( )
16 editions published between
1997
and 2012 in
English
and held by 716 WorldCat member libraries worldwide
In 1987, Fiji had its first change of government since the country became independent in 1970. ... A new Constitution was drawn up to replace the one adopted at Independence in 1970. ... The 1990 Constitution contained provisions for its own review within seven years (Section 161). The Review was eventually 2 commissioned in March 1995, and reported in September 1996. ... The chapters in this book assess the CRC's recommendations about the system of electing members of Parliament. ... The following chapters are based on papers presented at a workshop held at ANU's Research School of Pacific and Asian Studies in Canberra in January 1997"--Introduction
Telling Pacific lives : prisms of process
by
Vicki Luker
( )
11 editions published in
2008
in
English
and
Undetermined
and held by 677 WorldCat member libraries worldwide
"This volume of essays is an exploration of the way in which scholars from different disciplines, standpoints and theoretical orientations attempt to write life stories in the Pacific. It is the product of a conference organised by the Division of Pacific and Asian History at The Australian National University in December 2005. The aim of the conference was to explore ways in which Pacific lives are read and constructed through a variety of media: films, fiction, faction, history under four overarching themes. The first, Framing Lives, sought to explore various ways of constructing a life from a classic western perspective of birth, formation, experiences and death of an individual to other ways, for example, life as secondary to a longer genealogical entity, life as a symbol of collective experience, individual lives captured and fragmented in a mosaic of others, lives made meaningful by their implication in a particular historical or cultural web, the underlying values and world views that inform one or another approach to framing a life. The second theme, the Stuff of Life, looked at materials, methods and collaborative arrangements with which the biographer, autobiographer and recorder work, their objectives, constraints, inspirations, challenges and tricks. The third section, Story Lines, focused on formats and genres such as edited diaries, collections of writings, voice recordings, genres of biography autobiography, truth and fiction (verse, dance, novels) and the varieties and different advantages of narrative shapes that crystallise the telling of a life. The final section, Telling Lives/Changing Lives, focused on biography/autobiography and the consciousness of identity, history, purpose, lives as witness and windows, telling lives as change for those involved in the tale, the telling, the listening. The overall aim was to bring out both the generic or universal challenges of telling lives as well as to highlight the particular tendencies and trends in the Pacific. Yet these four themes, which seemed analytically promising at the outset, proved in practice difficult to disentangle from the presentations at the workshop"--Provided by publisher
more
fewer
Audience Level
0

1
Kids
General
Special
Audience level: 0.29 (from 0.02 for Plantation ... to 0.79 for On the oth ...)
Related Identities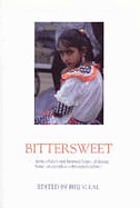 Covers
Alternative Names
Brij Lal Fijian historian

Brij Lal historiador fiyiano

Brij Lal Indiaas historicus

Brij V. Lal

Lal, Brij B.

Lal, Brij V.

Lal Brij V. 1952-....

Lal, Brij Vilash

Lal, Brij Vilash 1952-

Lāla, Br̥ja Vilāśa

Languages