Sader, Emir 1943-
Most widely held works about Emir Sader
Most widely held works by Emir Sader
Without fear of being happy : Lula, the Workers Party and Brazil
by
Emir Sader
( Book )
8 editions published in
1991
in
English
and held by 256 WorldCat member libraries worldwide
"An intellectual of the Partido dos Trabalhadores (PT) and a US-based journalist produce a sympathetic portrait of the Party. Without being critical offers history and context of PT's phenomenal growth in 1980s. Title is an awkward translation of Lula's 1989 campaign slogan"--Handbook of Latin American Studies, v. 57
La trama del neoliberalismo : mercado, crisis y exclusión social
by Robin - Autor/a Blackburn
( )
19 editions published between
1997
and 2010 in
Spanish
and
Undetermined
and held by 228 WorldCat member libraries worldwide
Índice Prefacio a la segunda edición en lengua castellana Atilio A. Boron Presentación a la edición en lengua castellana Prólogo. La trama del neliberalismo: una introducción Pablo González Casanova Capítulo I. Neoliberalismo: un balance provisorio Perry Anderson Capítulo II. La crisis y el futuro del capitalismo Göran Therborn Capítulo III. La sociedad civil después del diluvio neoliberal Atilio A. Boron Capítulo IV. La trama del neoliberalismo: mercado, crisis y exclusión social Perrry Anderson, Atilio Boron, Emir Sader, Pierre Salama y Göran Therborn Capítulo V. Pos-neoliberalismo La historia no terminó Göran Therborn El pos-neoliberalismo: lecciones para la izquierda Perry Anderson Capítulo VI. Estado, demoracia y alternativa socialista en la era neoliberal Robin Blackburn, Atilio Boron, Michael Löwy, Emir Sader y Göran Therborn (dialogo coordinado por Luis Fernandes, Pablo Gentili y Emilio Taddei) Referencias de los autores y compiladores
The new mole : paths of the Latin American left
by
Emir Sader
( Book )
7 editions published in
2011
in
English
and held by 209 WorldCat member libraries worldwide
"The New Mole is a major new analysis of recent developments in Latin American politics by one of the continent's leading political thinkers. Emir Sader explains the resurgence of radicalism in terms of the region's history and explores its theoretical underpinning. The book is unusual in combining succinct judgements with broad chronological and geographical sweep--covering a period running from the early twentieth century to the present and detailing the political interplay between nations. Sader points to areas where Latin America offers new insights to the world--on indigenous questions, for example--and areas where political thought lags behind practice, as in Venezuela. He also examines the process of regional integration under way in Latin America, which stands out because it is occurring independently of Washington. Looking at the role of political and ideological struggles in defining the continent's trajectory, Sader concludes with an optimistic affirmation of agency that is all the more convincing for its sobriety."--Jacket
A vingança da história
by
Emir Sader
( )
20 editions published between
1999
and 2010 in
Spanish
and
Portuguese
and held by 168 WorldCat member libraries worldwide
Aborda a situação da América Latina no Século XXI, a herança do governo Fernando Henrique e o Brasil de Lula entre projetos de mudança e a realidade possível. Propões o diálogo intelectual e político necessários à construção de um universo multipolar em que caibam todos os mundos
Hegemonías y emancipaciones en el siglo XXI
by
Ana Esther Ceceña
( )
7 editions published between
2004
and 2005 in
Spanish
and held by 166 WorldCat member libraries worldwide
El tema Nodal en el terreno de las Hegemonías y Emancipaciones no es solo la dominacion, sino, como indicaba Gramsci, la capacidad de generar una concepcion universal del mundo a partir de una visión particular, de dominar a través del consenso y de reproducir las formas de dominación en los espacios de los dominados. Dominación, hegemonía, legitimidad, sistema de poder, imperio, imperialismo, contrahegemonía, emancipación, son referentes teóricos que es necesario resignificar para enfrentarnos a la realidad de la conflictiva social en el milenio que comienza tanto con la irrupción del movimiento zapatista en Chiapas como con el ataque a las torres gemelas de Nueva York o las invasiones a Afganistán, Irak, Timor Oriental o Haití. Una de las preocupaciones centrales del Grupo de Trabajo Hegemonías y Emancipaciones de CLACSO es contribuir a la reapropiación conceptual que, al tiempo que resignifica viejas categorías, crea nuevos modos de entender e interpretar la realidad.Si partimos del reconocimiento de este fin de milenio como universal concreto en el que se emparejan, se cruzan y se disocian procesos, punto crítico condensado de una realidad caótica y compleja en la que se gestan los nuevos caminos de una historia de historias en la que los sujetos en acción introducen sus propias pautas y epistemologías, es necesario buscar algunas respuestas.¿Qué contenido específico otorgamos a la hegemonía? ¿Cuál es la relación entre hegemonía y estrategia? ¿Cómo manejar las temporalidades históricas en el análisis de la hegemonía? ¿Cuáles son los criterios de evaluación del estado de la hegemonía? ¿Cuáles son sus soportes? ¿Cuál es la territorialidad de la hegemonía y cómo se construye? ¿Cùles son sus mecanismos privilegiados? ¿Se puede hablar de proyecto hegemónico? ¿Qué lugar ocupa lo económico en la construcción de hegemonía? ¿Y lo militar? ¿Son creadores de concepción del mundo? Trabajar simultáneamente los conceptos hegemonía y emancipación como abstracciones interpretativas y como experiencias históricas es un camino posible para aproximarse a esta realidad
Latinoamericana : enciclopedia contemporánea de América Latina y el Caribe
by
Emir Sader
( Book )
16 editions published between
2006
and 2010 in
Spanish
and
Portuguese
and held by 159 WorldCat member libraries worldwide
"Obra pionera, plural y temáticamente variada, Latinoamericana. Enciclopedia contemporánea de América Latina y el Caribe se publicó en portugués en el año 2006, cuando por primera vez y de maneras distintas, los países latinoamericanos se comprometían a afianzar un proceso de integración soberana. En menos de una década, el panorama político del continente se ha transformado. Venezuela se sumó al Mercosur. Bolivia, que durante 25 años se sometió de forma incondicional a las reglas impuestas por el Fondo Monetario Internacional (FMI), vuelve a transitar el camino de la independencia. Se privilegia la alianza entre Brasil, Cuba, Venezuela, Argentina, Bolivia, Ecuador, Uruguay y Paraguay; se acentúa el carácter político de Mercosur, y su ampliación a los demás países sudamericanos puede redefinir el mapa político de Occidente. Esta enciclopedia salió a la luz precisamente cuando Brasil tomaba conciencia cabal de que es parte integrante e indispensable de América Latina."
more
fewer
Audience Level
0

1
Kids
General
Special
Audience level: 0.56 (from 0.34 for El ajuste ... to 0.83 for O Nordeste ...)
Related Identities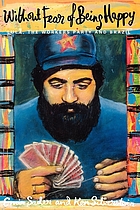 Covers
Alternative Names
Emir Sader brasilianischer Soziologe

Emir Sader Brazilian sociologist and journalist

Emir Sader socioloog uit Brazilië

Sader, Emir

Sader Emir Simão 1943-....

Simão Sader, Emir.

Simão Sader, Emir 1943-...

사데르, 에미르 1943-

Languages