Oakley, Barbara A. 1955-
Most widely held works about Barbara A Oakley
Most widely held works by Barbara A Oakley
{A mind for numbers} : how to excel at math and science (even if you flunked algebra)
by
Barbara A Oakley
( Book )
24 editions published between
2014
and 2018 in 7 languages and held by 1,398 WorldCat member libraries worldwide
Engineering professor Barbara Oakley knows firsthand how it feels to struggle with math. She flunked her way through high school math and science courses; but when she saw how her lack of mathematical and technical savvy were limiting her options post-graduation, she returned to college newly determined to retool her brain to master the subjects that had given her so much trouble. In A mind for numbers, Oakley draws on insights from neuroscience and cognitive psychology to reveal the secrets to effectively learning math and science
Career development in bioengineering and biotechnology
by
Luis G Kun
( )
15 editions published in
2008
in
English
and
Undetermined
and held by 771 WorldCat member libraries worldwide
"Bioengineering and biotechnology are exploding - the number of career opportunities is expected to increase twice as fast as for other science and engineering fields over the next decade. Bioengineers and biotechnologists have enormous potential to meet employment needs ranging from traditional careers in science and engineering through a host of alternative career pathways." "This book provides a roadmap to the broad and varied career development opportunities in bioengineering, biotechnology, and related fields. Eminent practitioners lay out career paths related to academia, industry, government and regulatory affairs, healthcare, law, marketing, entrepreneurship, and more." "Lifetimes of experience and wisdom are shared, including "war stories," strategies for success, avoidance of common pitfalls, and discussions of the authors personal views and motivations. Career Development in Bioengineering and Biotechnology is an indispensable guide to some of the most exciting career and professional growth opportunities in science, engineering, and beyond, and a "must read" for anyone interested in a career related to this burgeoning field."--Jacket
Evil genes : why Rome fell, Hitler rose, Enron failed and my sister stole my mother's boyfriend
by
Barbara A Oakley
( Book )
8 editions published between
2007
and 2010 in
English
and held by 724 WorldCat member libraries worldwide
"Have you ever met a person who left you wondering, "How could someone be so twisted? So evil?" Prompted by clues in her sister's diary after her mysterious death, author Barbara Oakley takes the reader inside the head of the kinds of malevolent people you know, perhaps all too well, but could never understand." "The story begins in the coastal town of Sequim, Washington, where Oakley's beautiful, secretive sister, Carolyn, arrived unexpectedly one day, belongings in tow. Carolyn had moved to town for a reason, and, as usual, the reason was underhanded. Who was this woman, Oakley had long wondered, who had been loved so dearly by so many - and yet could prove so strangely malevolent?" "Starting with psychology as a frame of reference, Oakley uses cutting-edge images of the working brain to provide startling support for the idea that "evil" people act the way they do mainly as the result of a dysfunction. In fact, some deceitful, manipulative, and even sadistic behavior appears to be programmed genetically - suggesting that some people really are born to be bad. But there are unexpected fringe benefits to "evil genes." We may not like them - but we literally can't live without them." "Oakley deftly ties together the big-picture implications of revolutionary neuroscientific and genetic discoveries, showing the eerily similar behavioral tics of Mao Zedong, Adolf Hitler, and Slobodan Milosevic. The dramatic recent scientific findings presented in Evil Genes shed light not only on infamous dictators of world history but on politics at home, as well as business, religion, and everyday life. In fact, history itself has been shaped by the strange confluence of genes and environment that science is just now beginning to understand." "Oakley links the latest findings of molecular research to a wide array of seemingly unrelated historical and current phenomena: the harems of the Ottomans, the chummy jokes of "Uncle Joe" Stalin, the pampered life of Paris Hilton, and the infamous activities of the executives at Enron. Throughout, she never loses sight of the personal cost of evil genes as she unravels the mystery surrounding her sister's enigmatic life - and death."--Jacket
Pathological altruism
( Book )
21 editions published between
2011
and 2012 in
English
and
Undetermined
and held by 493 WorldCat member libraries worldwide
From the publisher. The benefits of altruism and empathy are obvious. These qualities are so highly regarded and embedded in both secular and religious societies that it seems almost heretical to suggest they can cause harm. Like most good things, however, altruism can be distorted or taken to an unhealthy extreme. Pathological Altruism presents a number of new, thought-provoking theses that explore a range of hurtful effects of altruism and empathy. Pathologies of empathy, for example, may trigger depression as well as the burnout seen in healthcare professionals. The selflessness of patients with eating abnormalities forms an important aspect of those disorders. Hyperempathy -- an excess of concern for what others think and how they feel -- helps explain popular but poorly defined concepts such as codependency. In fact, pathological altruism, in the form of an unhealthy focus on others to the detriment of one's own needs, may underpin some personality disorders. Pathologies of altruism and empathy not only underlie health issues, but also a disparate slew of humankind's most troubled features, including genocide, suicide bombing, self-righteous political partisanship, and ineffective philanthropic and social programs that ultimately worsen the situations they are meant to aid. Pathological Altruism is a groundbreaking new book -- the first to explore the negative aspects of altruism and empathy, seemingly uniformly positive traits. The contributing authors provide a scientific, social, and cultural foundation for the subject of pathological altruism, creating a new field of inquiry. Each author's approach points to one disturbing truth: what we value so much, the altruistic "good" side of human nature, can also have a dark side that we ignore at our peril
Mindshift : break through obstacles to learning and discover your hidden potential
by
Barbara A Oakley
( Book )
6 editions published in
2017
in
English
and
Chinese
and held by 486 WorldCat member libraries worldwide
"Mindshift reveals how we can overcome stereotypes and preconceived ideas about what is possible for us to learn and become. At a time when we are constantly being asked to retrain and reinvent ourselves to adapt to new technologies and changing industries, this book shows us how we can uncover and develop talents we didn't realize we had--no matter what our age or background. We're often told to "follow our passions." But in Mindshift, Dr. Barbara Oakley shows us how we can broaden our passions. Drawing on the latest neuroscientific insights, Dr. Oakley shepherds us past simplistic ideas of "aptitude" and "ability," which provide only a snapshot of who we are now--with little consideration about how we can change. Even seemingly "bad" traits, such as a poor memory, come with hidden advantages--like increased creativity. Profiling people from around the world who have overcome learning limitations of all kinds, Dr. Oakley shows us how we can turn perceived weaknesses, such as impostor syndrome and advancing age, into strengths. People may feel like they're at a disadvantage if they pursue a new field later in life; yet those who change careers can be fertile cross-pollinators: They bring valuable insights from one discipline to another. Dr. Oakley teaches us strategies for learning that are backed by neuroscience so that we can realize the joy and benefits of a learning lifestyle. Mindshift takes us deep inside the world of how people change and grow. Our biggest stumbling blocks can be our own preconceptions, but with the right mental insights, we can tap into hidden potential and create new opportunities"--
Practicing sustainability
by
Guruprasad Madhavan
( )
7 editions published between
2012
and 2013 in
English
and held by 282 WorldCat member libraries worldwide
"Delightful…the chapters are gems of precision and insight."—Michael Spence, Nobel Prize Winner in Economics Sustainability applies to everybody. But everybody applies it differently, by defining and shaping it differently—much as water is edged and shaped by its container. It is conceived in absolute terms but underpinned by a great diversity of relatively "green"—and sometimes contradictory—practices that can each make society only more or less sustainable. In Practicing Sustainability, chefs, poets, music directors, evangelical pastors, skyscraper architects, artists, filmmakers, as well as scientific leaders, entrepreneurs, educators, business executives, policy makers, and the contrarians, shed light on our understanding of sustainability and the role that each of us can play. Each contributor addresses what sustainability means, what is most appealing about the concept, and what they would like to change to improve the perception and practice of sustainability. What emerges from their essays is a wide spectrum of views that confirm an important insight: Sustainability is pursued in different ways not only due to different interpretations, but also because of varying incentives, trade-offs, and altruistic motives. Practicing and achieving sustainability starts with a willingness to look critically at the concept. It also means enabling rich and vigorous discussion based on pragmatism and common sense to determine a framework for best ideas and practices. With time and the much needed critical thinking, sustainable development will become a more integral part of our culture. By sharing experiences and crisp insights from today's savants, Practicing Sustainability serves as a stepping stone to the future
Cold-blooded kindness : neuroquirks of a codependent killer, or, Just give me a shot at loving you, dear : and other reflections on helping that hurts
by
Barbara A Oakley
( Book )
6 editions published between
2011
and 2014 in
English
and held by 242 WorldCat member libraries worldwide
In this searing exploration of deadly codependency, the author takes the reader on a spellbinding voyage of discovery that examines the questions: Are some people naturally too caring? Is caring sometimes a mask for darker motives? Can science help us understand how our concerns for others can hurt everything we hold dear? This gripping story brings extraordinary insight to our deepest questions. Is kindness always the right answer? Is kindness always what it seems?
Learning how to learn : how to succeed in school without spending all your time studying
by
Barbara A Oakley
( Book )
8 editions published in
2018
in
English
and held by 207 WorldCat member libraries worldwide
"A surprisingly simple way for students to master any subject--based on one of the world's most popular online courses and the bestselling book A Mind for Numbers and its wildly popular online companion course "Learning How to Learn" have empowered more than two million learners of all ages from around the world to master subjects that they once struggled with. Fans often wish they'd discovered these learning strategies earlier and ask how they can help their kids master these skills as well. Now in this new book for kids and teens, the authors reveal how to make the most of time spent studying. We all have the tools to learn what might not seem to come naturally to us at first--the secret is to understand how the brain works so we can unlock its power. This book explains: * Why sometimes letting your mind wander is an important part of the learning process * How to avoid "rut think" in order to think outside the box * Why having a poor memory can be a good thing * The value of metaphors in developing understanding * A simple, yet powerful, way to stop procrastinating Filled with illustrations, application questions, and exercises, this book makes learning easy and fun"--
more
fewer
Audience Level
0

1
Kids
General
Special
Audience level: 0.27 (from 0.11 for Hair of th ... to 0.94 for Aku no shi ...)
Related Identities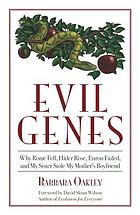 Covers
Alternative Names
Barbara Oakley Professor of Engineering

Barbara Oakley US-amerikanesch Professesch fir Ingenieurwëssenschaften a Fuerscherin, fréier Militäriwwersetzerin

Oakley, Barbara.

Oakley, Barbara 1955-

Oakley, Barbara A.

Барбара Окли американская профессор инжиниринга и научная исследовательница, бывшая военная переводчица

オークリー, バーバラ

オークレイ, バーバラ

Languages