Croft, Darin A.
Most widely held works by Darin A Croft
Horned armadillos and rafting monkeys : the fascinating fossil mammals of South America
by
Darin A Croft
( )
6 editions published in
2016
in
English
and held by 1,251 WorldCat member libraries worldwide
"South America is home to some of the most distinctive mammals on Earth--giant armadillos, tiny anteaters, the world's largest rodent, and its smallest deer. But the continent once supported a variety of other equally intriguing mammals that have no close living relatives: armored mammals with tail clubs, saber-toothed marsupials, and even a swimming sloth. We know of the existence of these peculiar species thanks to South America's rich fossil record, which provides many glimpses of prehistoric mammals and the ecosystems in which they lived. Organized as a 'walk through time' and featuring species from 15 important fossil sites, this book is the most extensive and richly illustrated volume devoted exclusively to the Cenozoic mammals of South America. The text is supported by 75 life reconstructions of extinct species in their native habitats, as well as photographs of fossil specimens and the sites highlighted in the book. An annotated bibliography is included for those interested in delving into the scientific literature."--Publisher information
Methods in paleoecology : reconstructing Cenozoic terrestrial environments and ecological communities
by
Darin A Croft
( )
9 editions published in
2018
in
English
and
Undetermined
and held by 234 WorldCat member libraries worldwide
This volume focuses on the reconstruction of past ecosystems and provides a comprehensive review of current techniques and their application in exemplar studies. The 18 chapters address a wide variety of topics that span vertebrate paleobiology and paleoecology (body mass, postcranial functional morphology, evolutionary dental morphology, microwear and mesowear, ecomorphology, mammal community structure analysis), contextual paleoenvironmental studies (paleosols and sedimentology, ichnofossils, pollen, phytoliths, plant macrofossils), and special techniques (bone microstructure, biomineral isotopes, inorganic isotopes, 3-D morphometrics, and ecometric modeling). A final chapter discusses how to integrate results of these studies with taphonomic data in order to more accurately characterize an ancient ecosystem. Current investigators, advanced undergraduates, and graduate students interested in the field of paleoecology will find this book immensely useful. The length and structure of the volume also makes it suitable for teaching a college-level course on reconstructing Cenozoic ecosystems
Fossil shrews from Honduras and their significance for late glacial evolution in body size (Mammalia:Soricidae:Cryptotis)
by
Neal Woodman
( )
7 editions published in
2005
in
English
and held by 109 WorldCat member libraries worldwide
Our study of mammalian remains excavated in the 1940s from McGrew Cave, north of Copán, Honduras, yielded an assemblage of 29 taxa that probably accumulated predominantly as the result of predation by owls. Among the taxa present are three species of small-eared shrews, genus Cryptotis. One species, Cryptotis merriami, is relatively rare among the fossil remains. The other two shrews, Cryptotis goodwini and Cryptotis orophila, are abundant and exhibit morphometrical variation distinguishing them from modern populations. Fossils of C. goodwini are distinctly and consistently smaller than modern members of the species. To quantify the size differences, we derived common measures of body size for fossil C. goodwini using regression models based on modern samples of shrews in the Cryptotis mexicana-group. Estimated mean length of head and body for the fossil sample is 72-79 mm, and estimated mean mass is 7.6-9.6 g. These numbers indicate that the fossil sample averaged 6-14% smaller in head and body length and 39-52% less in mass than the modern sample and that increases of 6-17% in head and body length and 65-108% in mass occurred to achieve the mean body size of the modern sample. Conservative estimates of fresh (wet) food intake based on mass indicate that such a size increase would require a 37-58% increase in daily food consumption. In contrast to C. goodwini, fossil C. orophila from the cave is not different in mean body size from modern samples. The fossil sample does, however, show slightly greater variation in size than is currently present throughout the modern geographical distribution of the taxon. Moreover, variation in some other dental and mandibular characters is more constrained, exhibiting a more direct relationship to overall size. Our study of these species indicates that North American shrews have not all been static in size through time, as suggested by some previous work with fossil soricids. -- Lack of stratigraphic control within the site and our failure to obtain reliable radiometic dates on remains restrict our opportunities to place the site in a firm temporal context. However, the morphometrical differences we document for fossil C. orophila and C. goodwini show them to be distinct from modern populations of these shrews. Some other species of fossil mammals from McGrew Cave exhibit distinct size changes of the magnitudes experienced by many northern North American and some Mexican mammals during the transition from late glacial to Holocene environmental conditions, and it is likely that at least some of the remains from the cave are late Pleistocene in age. One curious factor is that, whereas most mainland mammals that exhibit large-scale size shifts during the late glacial/postglacial transition experienced dwarfing, C. goodwini increased in size. the lack of clinal variation in modern C. goodwini supports the hypothesis that size evolution can result from local selection rather than from cline translocation. Models of size change in mammals indicate that increased size, such as that observed for C. goodwini, are a likely consequence of increased availability of resources and, thereby, a relaxation of selection during critical times of the year
Notoungulata and Litopterna of the Early Miocene Chucal fauna, northern Chile
by
Darin A Croft
( Book )
6 editions published in
2004
in
English
and held by 103 WorldCat member libraries worldwide
This study describes the notoungulates and litopterns (endemic South American ungulates) from the Chucal Fauna of northern Chile. Eight species are known to date, including seven notoungulates and one litoptern. The bulk of the toxodontid notoungulate material, including a well-preserved partial skull, is referred to Nesodon imbricatus. A few postcranial elements and a single partial tooth are referred to Adinotherium sp. indet. Poorly preserved dental material may represent a third (indeterminate) toxodontid. Fragmentary dental and postcranial remains are referred to Hegetotherium cf. H. mirabile (Hegetotheriidae). Theosodon sp. indet. (Litopterna: Macraucheniidae) is recorded on the basis of a variety of diagnostic limb bones, but dental remains of this taxon are not yet recorded at Chucal. Three new species of mesoteriid notoungulates are described: Altitypotherium paucidens, Altitypotherium chucalensis, and Eotypotherium chico. The largest, Altitypotherium paucidens, differs from all previously described mesotheriids in the loss of an upper premolar (P3). Altitypotherium chucalensis is represented by an associated skull and mandibles plus postcranial remains. Eotypotherium chico, based on gnathic remains, is the smallest mesotheriid known. Bracketing radioisotopic dates and biostratigraphic correlation argue for referral of the Chucal Fauna to the Santacrucian South American Land Mammal "Age" (late early Miocene). The forms from Chucal are the only mesotheriids known for this temporal interval and also mark the earliest known occurrence of mesotheriines. A phylogenetic analysis places the three taxa from Chucal as early diverging members of the Mesotheriinae, with Eotypotherium chico representing the outgroup to all remaining members of the clade. In the presence and abundance of mesotheriines and in the absence of interatheriids, the Chucal Fauna more closely resembles geographically proximate (but younger) faunas in Bolivia and the Precordillera of northernmost Chile than temporally correlative faunas from southern South America. This pattern indicates significant faunal provinciality in South America during the late early Miocene and suggests that the intermediate latitudes might have been a center of diversification for mesotheriines and potentially other groups of mammals
Large archaeohyracids (Typotheria, Notoungulata) from central Chile and Patagonia, including a revision of Archaeotypotherium
by
Darin A Croft
( Book )
7 editions published in
2003
in
English
and held by 94 WorldCat member libraries worldwide
The Tinguiririca Fauna of the Andean Main Range of central Chile is remarkable for its abundant and diverse archaeohyracids. This study recognizes four relatively large-bodied species from the Tinguiririca Fauna, two of which are new. Together with two previously described small-bodied forms, the total of six species makes the archaeohyracid assemblage from Tinguiririca the most diverse known, representing the co-occurrence of at least 40% of all archaeohyracid species in a single fauna. The two new archaeohyracids are referred to Archaeotypotherium (A. tinguiriricaense and A. pattersoni), for which a revised diagnosis also is presented. The revision synonymizes the Argentine taxa Archaeohyrax propheticus, Archaeotypotherium transitum, and Archaeohyrax ("Bryanpattersonia") nesodontoides under Archaeotypotherium propheticus (new combination). Four specimens from central Chile, including three mandibular fragments and one partial upper dental series, are referred to the two existing species of Pseudhyrax. The upper dental series is one of the best examples known for the taxon, and is referred to Pseudhyrax cf. P. eutrachytheroides. Based on a metric study of Pseudhyrax specimens from Argentina, one of the Chilean mandibles is referred to Pseudhyrax eutrachytheroides, one to Pseudhyrax strangulatus, and a third to Pseudhyrax sp. indet. Analysis of a large sample of Archaeohyrax specimens from Salla, Bolivia, provides the basis for interpreting wear-related metric variation in archaeohyracid tooth dimensions. It demonstrates that most cheek teeth decrease in length and increase in width through increasing wear, although upper and lower third molars are exceptions. Owing to the dramatic metric and morphologic differences between worn and unworn archaeohyracid teeth, care should be taken when interpreting the systematic significance of metric differences among specimens of different wear states. A preliminary phylogenetic analysis suggests that taxa traditionally included in the Archaeohyracidae do not form a monophyletic group exclusive of Hegetotheriidae and that a comprehensive review of the names associated with major clades of typothere notoungulates is needed
New Notoungulates (Notostylopidae and Basal Toxodontians) from the Early Oligocene Tinguiririca Fauna of the Andean Main Range, Central Chile
by
Jennifer Bradham
( )
4 editions published in
2015
in
English
and held by 20 WorldCat member libraries worldwide
Here we describe two new notoungulate taxa from early Oligocene deposits of the Abanico Formation in the eastern Tinguiririca valley of the Andes of central Chile, including a notostylopid (gen. et sp. nov.) and three basal toxodontians, cf. Homalodotheriidae, one of which is formally named a new species. The valley's eponymous fossil mammal fauna became the basis for recognizing a new South American Land Mammal "Age" intervening between the Mustersan and Deseadan of the classical SALMA sequence, the Tinguirirican. As a temporal intermediate between the bracketing SALMAs (Deseadan and Mustersan), the Tinguirirican is characterized by a unique cooccurrence of taxa otherwise known either from demonstrably younger or more ancient deposits, as well as some taxa with temporal ranges restricted to this SALMA. In this regard, two of the notoungulates described here make their last known stratigraphic appearances in the Tinguiririca Fauna, Chilestylops davidsoni (gen. et sp. nov.), the youngest notostylopid known, and Periphragnis vicentei (sp. nov.), an early diverging toxodontian, the youngest representative of the genus. A second species of Periphragnis from the Tinguiririca valley is provisionally described as Periphragnis, sp. nov., but is not formally named due to its currently poor representation. A specimen referred to Trigonolophodon sp. cf. T. elegans also is described. This taxon is noteworthy for also being reported from Santiago Roth's long perplexing fauna from Cañadón Blanco, now considered Tinguirirican in age. A phylogenetic analysis of notostylopids identifies Chilestylops as closely related to Boreastylops lumbrerensis from northern Argentina
Eomakhaira molossus, a new saber-toothed sparassodont (Metatheria: Thylacosmilinae) from the early Oligocene (?Tinguirirican) Cachapoal locality, Andean Main Range, Chile
by Russell K Engelman
( )
3 editions published in
2020
in
English
and held by 18 WorldCat member libraries worldwide
Thylacosmiline sparassodonts (previously recognized as thylacosmilids) are among the most iconic groups of endemic South American Cenozoic mammals due to their distinctive morphology and convergent resemblance to saber-toothed placental carnivores. However, the early evolution of this group and its relationship to other sparassodonts remains poorly understood, primarily because only highly specialized Neogene taxa such as Thylacosmilus, Anachlysictis, and Patagosmilus are well known. Here, we describe a new Paleogene sparassodont, Eomakhaira molossus, from the Cachapoal locality of central Chile, the first sparassodont reported from early Oligocene strata of the Abanico Formation. Eomakhaira shares features with both Neogene thylacosmilines and Paleogene "proborhyaenids," and phylogenetic analyses recover this taxon as sister to the clade of Patagosmilus + Thylacosmilus. This broader clade, in turn, is nested within the group conventionally termed Proborhyaenidae. Our analyses support prior hypotheses of a close relationship between thylacosmilines and traditionally recognized proborhyaenids and provide the strongest evidence to date that thylacosmilines are proborhyaenids (i.e, the latter name as conventionally used refers to a paraphyletic group). To reflect the internestedness of these taxa, we propose use of Riggs' (1933) original name Thylacosmilinae for the less inclusive grouping and Proborhyaenidae for the more inclusive one. Saber teeth arose just once among metatherians (among thylacosmilines), perhaps reflecting a developmental constraint related to nonreplacement of canines in metatherians; hypselodonty may have relaxed this potential constraint in thylacosmilines. The occurrence of Eomakhaira in strata of early Oligocene age from the Chilean Andes demonstrates that the stratigraphic range of thylacosmilines spanned almost 30 million years, far surpassing those of saber-toothed placental lineages
New leontiniid Notoungulata (Mammalia) from Chile and Argentina : comparative anatomy, character analysis, and phylogenetic hypotheses
( )
1 edition published in
2012
in
English
and held by 17 WorldCat member libraries worldwide
Herein we describe and name two new species of leontiniid notoungulates, one being the first known from Chile, the other from the Deseadan South American Land Mammal Age (SALMA) of Patagonia, Argentina. The Chilean leontiniid is from the lower horizons of the Cura-Mallin Formation (Tcm₁) at Laguna del Laja in the Andean Main Range of central Chile. This new species, Colpodon antucoensis, is distinguishable from Patagonian species of Colpodon by way of its smaller I2; larger I3 and P1; sharper, V-shaped snout; and squarer upper premolars. The holotype came from a horizon that is constrained below and above by ⁴⁰Ar/³⁹Ar ages of 19.53 ± 0.60 and 19.25 ± 1.22, respectively, suggesting an age of roughly 19.5 Ma, or a little older (~19.8 Ma) when corrected for a revised age of the Fish Canyon Tuff standard. Either age is slightly younger than ages reported for the Colhuehuapian SALMA fauna at the Gran Barranca. Taxa from the locality of the holotype of C. antucoensis are few, but they (e.g., the mylodontid sloth, Nematherium, and a lagostomine chinchillid) also suggest a post-Colhuehuapian faunal age. The second leontiniid named in this paper has been known in the literature for over 75 years as Leontinia sp. Several specimens referable to this species were discovered at Pico Truncado (Deseadan SALMA) during the Field Museum's first Marshall Field Expedition, led by Elmer Riggs in 1924. This "new" taxon, Elmerriggsia fieldia, is a small-bodied leontiniid, possessing grooved premolar protocones that lack intermediate lingual cingulae, but have well-developed labial cingulids on their lower molars. This new taxon is fairly common at Pico Truncado, in Santa Cruz, Argentina, but we have not encountered it at other localities ... Other findings of this work include a northerly extension of the geographical range of Colpodon and a possible temporal extension beyond the Colhuehuapian SALMA. It appears that the fauna at Laguna del Laja is an important source of information regarding the faunal transition that occurred between Colhuehuapian and Santacrucian SALMA faunas
Two new taxa (Carviomorpha, Rodentia) from the early Oligocene Tinguiririca Fauna (Chile)
( )
1 edition published in
2012
in
English
and held by 16 WorldCat member libraries worldwide
Here we describe two new caviomorphs from the early Oligocene Tinguiririca fauna of the Andean Main Range of central Chile, representing the most ancient rodents known from the mid to high latitudes of South America, and the second-oldest securely dated rodents from the continent. These two new taxa are each documented by single partial mandibles bearing largely complete dentitions. Representing two new taxa, Andemys termasi, gen. et sp. nov., and Eoviscaccia frassinettii, sp. nov., these caviomorphs are informally referred to the pan-Dasyproctidae and pan-Chinchillidae, respectively. These taxa, together with recent findings in Peru, confirm that caviomorphs were well diversified prior to the Deseadan SALMA, that they likely originated during the middle to late Eocene, but that they did not spread from the tropics until some time after the Mustersan--a well-sampled interval from which rodents are unknown in higher latitudes. Additionally, in documenting the earliest occurrence of hypsodonty among caviomorphs Eoviscaccia frassinettii, sp. nov., provides important insights into the acquisition of this common mammalian dental innovation in rodents
The Sue files
( Visual )
1 edition published in
2000
in
English
and held by 6 WorldCat member libraries worldwide
Research scientist and program developer at the Field Museum of Natural History, Dr. Darin Croft, talks about dinosaurs in general, and about Sue, the largest and most complete tyrannosaurus rex ever found, in particular. He introduces students to Museum scientists engages in Sue research. For grades 4 to 8
more
fewer
Audience Level
0

1
General
Special
Audience level: 0.00 (from 0.00 for Horned arm ... to 0.00 for Horned arm ...)
Related Identities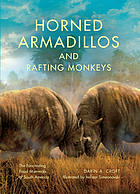 Covers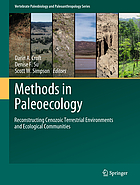 Alternative Names
Croft, D. A.

Croft, Darin Andrew

Darin A Croft investigador estauxunidense

Darin A Croft wetenschapper

Languages