Sorbonne université (Paris / 2018-....).
Overview
| | |
| --- | --- |
| Works: | 3,026 works in 3,045 publications in 5 languages and 3,172 library holdings |
| Genres: | Criticism, interpretation, etc History Conference papers and proceedings Academic theses |
| Roles: | Degree grantor, Organizer of meeting, Editor, Other, Publishing director |
| Classifications: | PQ645, 843.03 |
Most widely held works about Sorbonne université (Paris / 2018-....).
more
fewer
Most widely held works by Sorbonne université (Paris / 2018-....).
Fièvre et vie du théâtre sous la Révolution française et l'Empire : [actes des journées d'études, Paris, 17 novembre 2014 et 30 mai 2015]
( Book )
1 edition published in
2019
in
French
and held by 26 WorldCat member libraries worldwide
"Durant la Révolution française et l'Empire, le théâtre présente un répertoire original et des structures de transition: expérimentations et héritages, audaces et conformismes se bousculent à l'heure où pièces, salles, auteurs, comédiens et spectateurs évoluent dans une activité frénétique que les autorités cherchent à canaliser. L'interaction étonnante du public et de la représentation, la labilité du procès de signification, le poids de l'histoire et de la politique forment le fil rouge de ces études, qui font apparaître une tension entre tradition et nouveauté dans les genres, les répertoires et les pratiques de la vie théâtrale, à Paris comme dans les autres territoires de la 'Grande Nation'."--Back cover
Byzance et ses voisins, XIIIe-XVe siècle : art, identité et pouvoir : [actes du colloque international, tenu à Paris, Institut national d'histoire de l'art, du 19 au 20 mars 2015]
by
Elisabeth Yota
( Book )
1 edition published in
2021
in
French
and held by 13 WorldCat member libraries worldwide
De l?occupation latine à la chute de Constantinople, l?Empire byzantin a connu un éclatement territorial. L?indépendance des peuples qui autrefois étaient sous l?autorité de Byzance, la présence des Latins et l?avancement des Ottomans ont forgé de nouveaux points de repère et créé des interactions dans tous les domaines.00Cet ouvrage, issu d?un colloque organisé avec le soutien du LabEx EHNE, de Sorbonne Université et du Centre André Chastel, étudie et contextualise les productions artistiques et culturelles des centres géopolitiques sous l?autorité de l?Empire byzantin. Chaque partie vise à mettre en lumière une face différente de créativité et de transformation ou de nouveauté qui résulte de la profonde mutabilité de cette période, définie par l?affrontement et les échanges entre les différentes entités sociopolitiques dans toute la Méditerranée
Les Fleurs du mal : actes du colloque de la Sorbonne des 10 et 11 janvier 2003
by
Bertrand Marchal
( )
1 edition published in
2016
in
French
and held by 7 WorldCat member libraries worldwide
Qui est vraiment Baudelaire ? Quelles ont été les motivations et les répercussions de son désormais célèbre recueil intitulé Les Fleurs du Mal ? D'aucuns le cantonneraient au rôle de dandy élitiste, de poète marginalisé. À moins de le restreindre à une poétique de « mal du siècle ». D'autres forgeront sa gloire. C'est le cas, de Barbey d'Aurevilly qui le désigne comme étant le « Dante d'une époque déchue », là où Sainte-Beuve à la réception des Fleurs du Mal, lui envoie une lettre résumant précisément sa pensée : « Vous avez pris l'enfer, vous vous êtes fait diable. » L'acte de colloque présenté les 10 et 11 janvier 2003 est placé sous le signe de la curiosité. Curiosité pour Baudelaire, ses Fleurs vénéneuses, et plus largement pour tout ce qui a trait à la poésie du XIXe siècle. On y retrouve notamment un article intégral et inédit de Paul Bénichou issu d'une conférence prononcée à la Sorbonne, datant de 1996. Une plongée passionnante dans ce royaume dédié à l'imaginaire baudelairien, au spleen, aux limbes et mirages du Mal
Tocqueville et la littérature : [actes du colloque du 13 décembre 2004]
( )
1 edition published in
2016
in
French
and held by 7 WorldCat member libraries worldwide
Écrivain classique, Tocqueville participe à l'écriture démocratique et fait de la démocratie son unique horizon politique. Lire Tocqueville aujourd'hui, c'est rouvrir une question essentielle : à quoi pense la littérature, et que pense-t-elle ? D'où viendrait le succès de Tocqueville ? Qu'est-ce que le bon sens appliqué au style ? Le traité de Tocqueville se présente comme un vaste laboratoire où le lecteur peut essayer son jugement. L'écriture sert de propédeutique à l'éthique et à une praxis
Le causatif : perspectives croisées
by
André Thibault
( Book )
1 edition published in
2018
in
French
and held by 5 WorldCat member libraries worldwide
La 4e de couv. indique : "Cet ouvrage réunit des textes rédigés par différents spécialistes (latinistes, romanistes, francisants, francophonistes, créolistes et typologistes) autour d'une réflexion sur le fonctionnement des constructions causatives, sur la variété des structures mises en œuvre dans l'expression de ce contenu grammatical ainsi que sur les universaux cognitifs, les processus de grammaticalisation et les facteurs internes et externes qui président à leur évolution. Il s'articule en trois parties: «Du latin au français», «Du français aux créoles» et «Le causatif en dehors de la Romania». Une attention particulière est accordée à la syntaxe du causatif dans l'histoire du français et de ses prolongements dans les créoles. La variété des approches ici réunies, impliquant différentes variétés de français en contact, permet de jeter un nouvel éclairage sur la question complexe des origines et de l'évolution de la structure Marie fait l'enfant manger, bien représentée dans l'ancienne langue, mais évincée ensuite, dans la langue courante, par le type Marie fait manger l'enfant."
Étude de qualité de vie et recherche de transformations néoplasiques secondaires au sein d'une cohorte de patients très grands brûlés ayant bénéficié de cultures d'épiderme autologue
by
Arnaud Baus
( )
1 edition published in
2018
in
French
and held by 3 WorldCat member libraries worldwide
This work focuses on the follow-up of a cohort of massively burned patients treated with cultured epidermal autograft (CEAs) between 1991 and 2008. A retrospective single-center study was conducted from April 2017 to June 2018 in the Military Hospital of Clamart (France) to evaluate the health-related-quality of life (HRQoL) of these patients with the Burn Specific Health Scale-Brief (BSHS-B) questionnaire. Besides the obvious disadvantages described with the use of CEA, here, we report another pitfall that is rarely described in the literature : the neoplasic transformation (NT) which is the second objective of our work. A total of 29 patients were included of which one was post mortem inclusion. Socio-demographic characteristics of our population were as follows : mean age (46 years), sex ratio H / F (1.9 / 1), percentage of burned area (80.1 +/- 15%) and mean follow-up (19 ,4 years). Based on the HRQoL score, patients were categorized into two groups. The threshold value was 120/160 (75%). A higher or equal score was considered good. The mean score obtained with BSHS-B questionnaire was 102/160 (63.8%) and the extreme scores ranged from 42/160 to 143/160. 5 patients (18%) obtained HRQoL scores greater than 75%. 40% of the patients (n = 8) found that their sexuality was satisfactory and 60% of them (n = 13) returned to work. Among the factors studied, age is the only criterion which was significantly influencing HRQoL (p = 0.05). Statistical trends have been observed. However, inclusion of additional patients could have shown statistical differences. In our cohort, 4 patients presented TN, including two synchronous lesions. The main histological type was found to be verrucous squamous cell carcinoma. The estimated incidence varied between 6.3% and 13.8%. Long time after the burn, the majority of patients had a satisfactory HRQoL. Around 20% of patients considered they had a good HRQoL. The incidence and morbimortality of TN were significant
more
fewer
Audience Level
0

1
General
Special
Audience level: 0.00 (from 0.00 for L'artiste ... to 0.00 for L'artiste ...)
Covers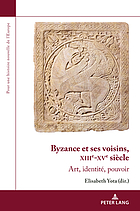 Alternative Names
La Sorbon-a

La Sorbona

Oilthigh Paris (Sorbonne)

Sarbonna

Sorbona

Sorbona (zgrada)

Sorbonna

Sorbono

SORU

Université Paris-Sorbonne

Université Pierre et Marie Curie (Paris)

Σορβόνη

Сарбона

Сорбона

Сорбонна

Սորբոն

Սորպոն

סורבון

السوربون

سوربن

سوربون

সর্বন

സോർബോൺ

სორბონა

소르본

ソルボンヌ

索邦大學

Languages